Cagliari
Rossoblù in Udine, Semplici: "A decisive race, I'll make little turnover"
"I hope that the victory over Parma has given us strength, momentum and conviction"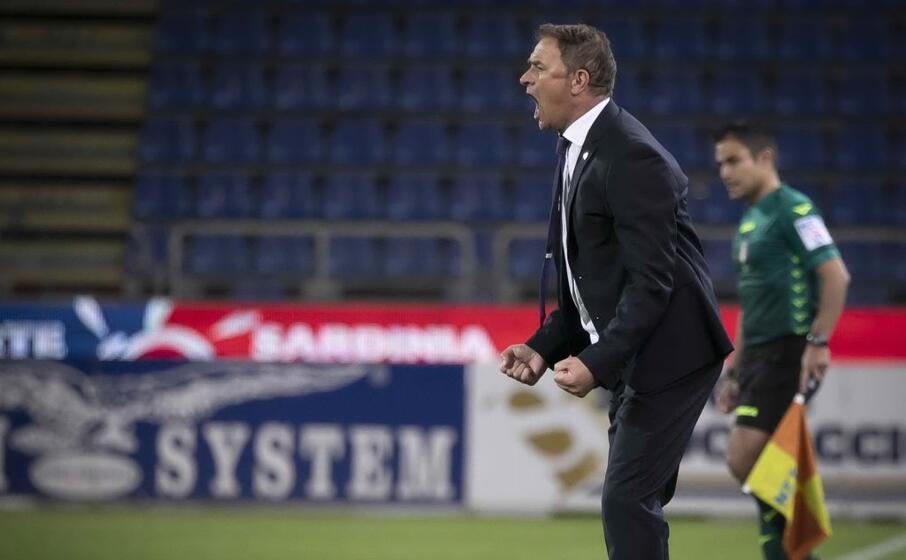 Another "final" to catch up on rivals in the battle for salvation. Tomorrow evening Cagliari goes to Udine, on the pitch of the Friulians without their De Paul jewel, disqualified.
"I hope that the victory against Parma has given us strength, momentum and conviction", is the wish of Leonardo Semplici. "At this point, the attitude on the pitch is more important than the form. We saw it in the last half hour last Saturday," said the coach in the press conference on the eve of the match.
Tired team: "We gave our all with Parma on Saturday, in these days we have worked to recover everyone as best we can, but we will evaluate the conditions with the staff."
Turnover? "There may be some changes, but not much. What is needed to make a bit of freshness because it is a decisive match for our journey."
Brenevento, Fiorentina and Turin are in the sights, but Semplici is thinking only of Cagliari: "We run on ourselves. My work is focused on making these guys express themselves. It all depends on us, we have nothing more to lose. out of courage and unscrupulousness, for an important performance in Udine you need to put the right mentality on the field ".
Compared to the victory over the Ducali, it will be necessary to improve in defense: "Scoring four goals to be able to win a match seems too much to me. It is true that in the past we have often created but not realized. We need balance and make as few mistakes as possible".
The positions of Joao Pedro and Nainggolan could become strategic. The Brazilian? "He misses the goal - said Semplici - but we are trying to work to make him participate more in the offensive action without staying behind the goal: the goal is important for him and for the whole team. He behind the strikers? at this point we could also experiment with more offensive solutions ".
Nainggolan? "Against Parma the choice was to have him play later, a role he prefers. We will see in the next matches", concluded the rossoblù coach.
(Unioneonline / L)
---
---
---
---