the case
The Super League is already falling apart: "English clubs ready to leave, even Barcelona and Atletico in doubt"
In the night an emergency meeting between the twelve clubs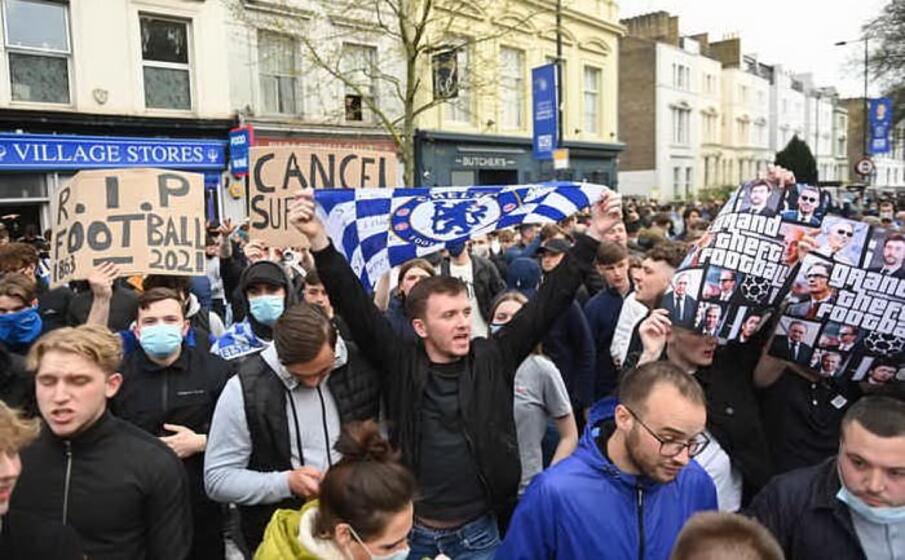 Not even the time to be born and the Super League is already fraying. The first cracks opened on the English front, where the criticisms were very harsh: starting with Boris Johnson to continue with the press, opinion leaders, insiders, fans and the managers of the clubs themselves, such as Guardiola of Manchester City who judged "unsportsmanlike".
Manchester City has already formalized his exit, while Chelsea are preparing to do so. The BBC confirms it this evening. The blues, besieged by fans who blocked the buses in front of Stamford Bridge (it took the mediation of former goalkeeper Petr Cech, now manager, to calm them: "Give us time") are preparing the necessary documentation to withdraw his membership.
At United, the vice-president Ed Woodward, designated to be also vice-president of the future Superlega, announces that he will leave the English club at the end of 2021. And rumors of an abandonment of the competition are chasing in the overseas press also from part of the Red Devils and Arsenal, which will inevitably be followed by the other two remaining English teams, Liverpool and Tottenham.
The membership of Barcelona is also in doubt, which will join the tournament only if there is the approval of the shareholders' meeting. According to the Spanish press, Atletico Madrid are also thinking of abandoning the project.
During the night, an assembly of the twelve clubs that have joined (Liverpool, Manchester United, Mancheste City, Chelsea, Liverpool, Tottenham, Milan, Juventus, Inter, Barcelona, Real Madrid and Atletico Madrid) will be held to decide the future of the controversial competition.
(Unioneonline / L)
---
---
---
---