the crisis
Stefano Sechi, hotelier and restaurateur in Biella: "The many contradictions of the rules"
Together with his sister he manages the business started by his father, who emigrated from Aggius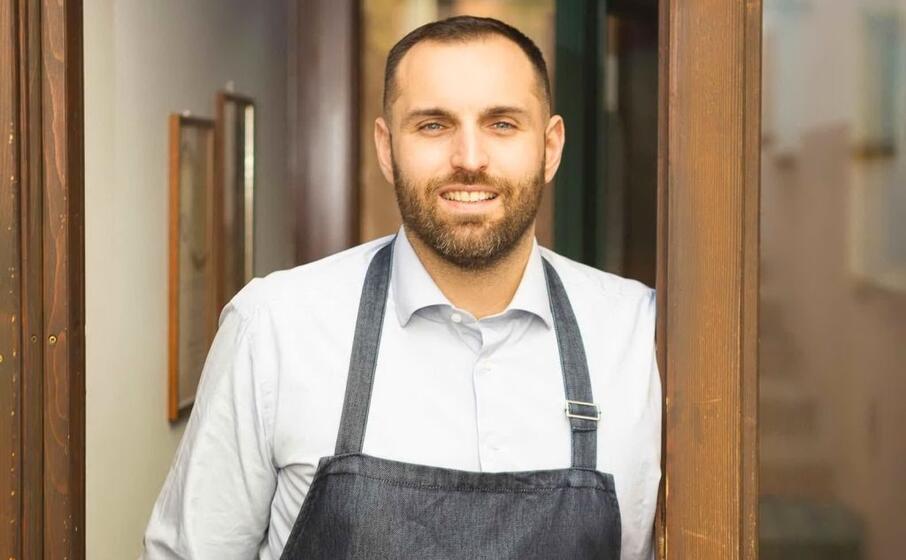 That expression on his father's face he had never seen before: "An unprecedented concern, with the fear of not making it." Stefano Sechi, 33, owns a hotel-restaurant in Biella with his sister Francesca. The children of Gian Mario, who emigrated from Aggius in the early Eighties, inherited the management of the double structure: "My parents started this business in 1998, with the strength and courage that are necessary to start an adventure made up of many risks. ". And they never thought they would have to face a situation like the present one, made up of closures, limitations, empty rooms and tables.
But Villa Liberty by Bugella continues the family tradition: "It was an abandoned house, it has been renovated and practically rebuilt. Bugella is the ancient name of Biella in Latin. Before Covid - explains Stefano - we had 70 seats, today they are halved. For the hotel has 20 rooms ". Everything changed a year ago, at least as far as the restaurant is concerned.
<| AF-998961-stefano_sechi_photo_villa_liberty_by_bugella |>
For the hotel part instead?
"To tell the truth, cleaning procedures for us have always been a flagship, customers in reviews often refer to the high degree of satisfaction. Perhaps the hours dedicated to these activities have increased, for example on a non we stopped for a long time, but now they did. But for us from this point of view, little has changed. We have always paid a lot of attention to hygiene ".
And for the restaurant tables?
"Since we have an outdoor space, we decided to exploit it, realizing that it would be the strong idea to try to recover at least in the summer. So my father and I started doing the jobs, even manual ones such as gardening, because fear to invest in this moment is strong. And we have set up the outdoor area. On the hotel side we have instead worked more or less as always ".
<| AF-998959-gian_mario_sechi_the_father_ of_stefano_photo_villa_liberty_by_bugell |>
No crisis?
"Not much. In this area, famous in the textile sector, customers gravitate around that area: representatives, entrepreneurs, collaborators. Those who had to move for work have continued to do so".
What were the problems to be faced?
"The great uncertainty, especially in the first lockdown: did we have to keep it open or closed? And people wondered: will they be open or closed? We have always kept the hotel open, and the restaurant was open for those who stayed with us: lunch and dinner. If only one room had been occupied but we were here ".
The most difficult moments?
"December and January were dramatic months, we didn't work because Piedmont remained a red zone for a long time, in February and March there was a minimum of recovery, we try to deliver but people are also a little tired of this".
How did you organize the takeaway?
"Focusing on Sardinian specialties, a menu consisting of gnocchi, suckling pig and seadas that they loved very much, but I had no doubts. They are the island's excellences and in this area we are probably the only ones to offer them, also thanks to a chef who not being Sardinian, he came to meet us and gladly accepted our ideas. And I, who have an enormous bond with Sardinia (the tattoo with the Quattro Mori also testifies, ed), I couldn't help but think of that wonderful land ".
<| AF-998963-the_culurgiones_of_the_proposed_plates_col_take_away_photo_villa_libe |>
In these hours it is the news of the new ordinance that actually allows Italians to go on vacation but only abroad. What do you think?
"Here in Biella tourism is not really a resource, because perhaps the beauties of the area are not exploited. Obviously my Sardinian colleagues, who live in tourism, are very angry. I feel touched only in part but it is one of many contradictions of some rules ".
Like which ones?
"Close bars and restaurants, those who have set up protections of all kinds and always respected all the provisions. And the infections have risen anyway. Then at the supermarket you see the people huddled in front of the fruit and vegetables and nobody says anything. The restaurateur knows that he must keep the distance between the tables, and that only a certain number of people can sit there. No responsibility to the customer, he cannot get up, everything is already organized. Elsewhere it is not so, and in fact the result is an increase in cases . I'm sorry to say but it seems obvious to me and I don't understand how it is not clear on the 'upper floors' ".
<| AF-998964-the_structure_which_stefano_manages_together_with_sister_francesca |>
Have you received checks too?
"Yes, it was all right. After all, the only big news, if we can say so, are the hand sanitizer dispensers. But even before that, hygiene was not a problem: we have bathrooms everywhere and those who want to wash their hands. mani has always been able to do it. "
Are you now open or closed?
"Hotel open and restaurant only for hotel guests. But we do not wait with our hands in hand for who knows what to happen, we are already moving forward in the hope that after Easter there will be some good news for all of us in the sector".
---
---
---
---