the witness
The Deiana couple: "Here in England already vaccinated. The end of the nightmare is approaching"
Giuliano and Giuseppina, originally from Torpè: "No reservations for the dose. The doctor called us. We hope to be able to embrace our children and return to Sardinia"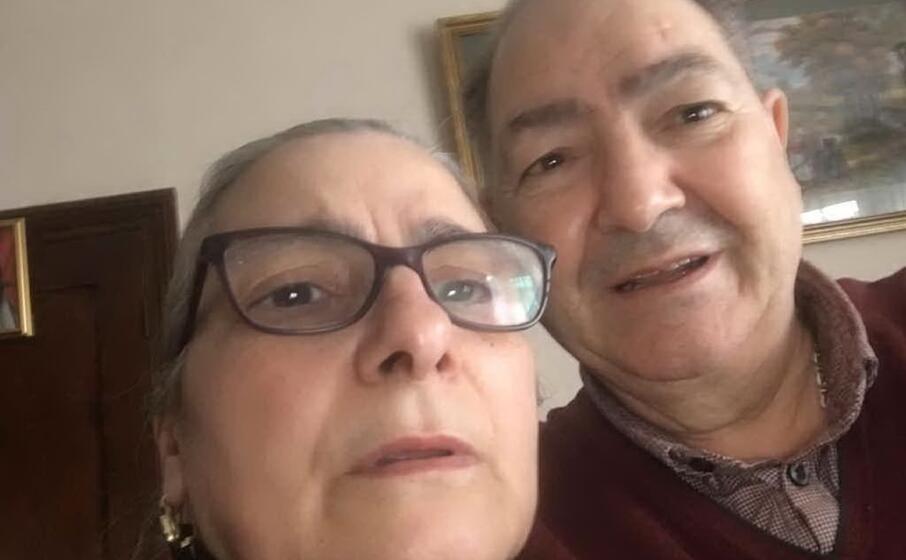 "I have not been back to Sardinia for almost 4 years. But when this pandemic is over it will be one of the first things I will do. And I will stay there at least a month".
Look ahead Giuliano Deiana, a 69-year-old native of Torpè, "for a lifetime" living in the United Kingdom and precisely in Edmonton, North London.
He emigrated as a young man together with his wife Giuseppina Ghisu, for years he managed the catering of a college canteen, and then took care of the maintenance of the famous London buses.
He is now retired and his days were also upset, a year ago, by the advent of the coronavirus. Today, however, Giuliano and Giuseppina begin to see the light at the end of the tunnel. And that light is called a vaccine.
In fact, they too have benefited from the British sprint vaccination campaign, which now has 30 million doses, with coverage approaching 60% of the resident population. The light at the end of the tunnel, in fact. Which, as mentioned, for those who live in the UK is getting closer and closer.
What vaccine did you receive?
"Astrazeneca, both my wife and I. They gave us the first dose. In a few days we will have the call back."
Did you have to book?
"No. Our doctor contacted us. He called us and put us on the list. In two days we went to the vaccination center and they gave us the dose."
Fear?
"Not at all. On the contrary, it was a relief. It is something that gives hope."
Side effects?
"A little fever. Nothing."
The British vaccination campaign was massive. For many an example to follow ...
"It's true. The government has done well in this."
Only in this?
"And little else. Boris Johnson is someone who talks too much for my taste. And he doesn't always say things as they are. But the vaccination campaign works. Proof that those in government must speak less and do more".
Does this also apply to Italy, where vaccinations proceed slowly?
"It applies to all governments. More facts, fewer words".
What can it say to those who do not want to get vaccinated or to those who are afraid?
"Get the vaccine. It's a salvation. The fear, if anything, I have it when I have to go out on the street, afraid of catching the virus. That's why I always go around with a mask and even gloves. Covid is one thing. serious. Having found the vaccine is a great fortune. How can you say no? ".
Is there still a lockdown in England?
"Yes. There are still many restrictions. But we resist, like everyone else."
How did you live the last year?
"It was difficult. The hardest thing was being away from our children. We haven't seen them for months and months now. Only phone calls and Skype."
<| AF-998270-with_two_children_photo_granted |>
How did you and your wife spend your days?
"We watch a lot of TV: Videonlina of course, the Italian and English channels. And then we are lucky enough to have a garden, where we cultivate a vegetable garden and take care of the plants. We spend time like this, going out as little as possible. But now we can hope that this situation will end soon ".
And the first thing you will do when the pandemic is over is to return to Sardinia ...
"The second, actually. The first will be to hug our children and our grandchildren again. Thanks to the vaccine, we just have to hold on ...".
---
---
---
---