identification
A Sardinian among the under 40 archistars
Danilo Petta from watches to the Abu Dhabi oasis and the futuristic villa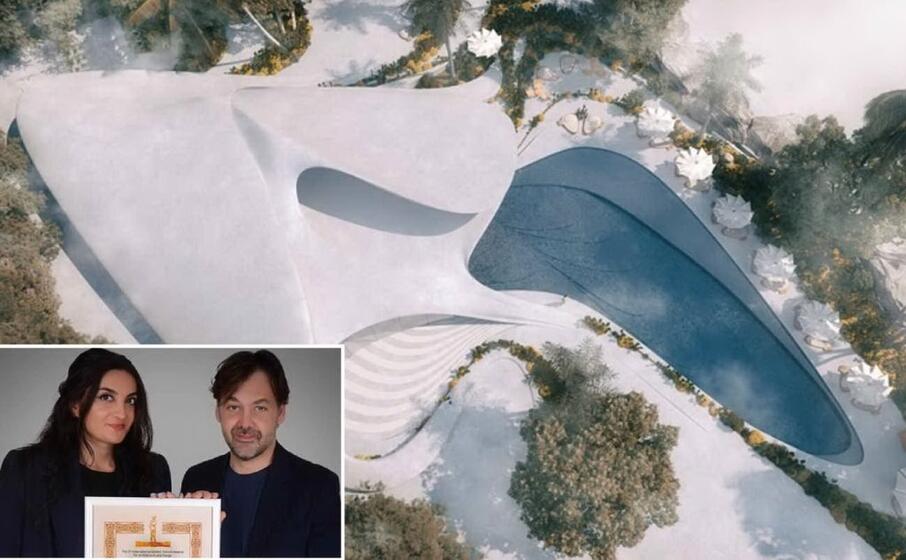 The only Italian to have obtained "The Europe 40 under 40", the prize awarded to the 40 most promising young Europeans according to the European Center for Architecture, Art Design and Urban Studies, and the Museum for Architecture and Chicago design, is a Sardinian. Danilo Petta, born in Olbia, studied in Sardinia, Milan and Switzerland.
The commission that identified it was impressed by the Serpentine watches designed for Bulgari and Astronomia Sky by Jacob & Co and Oasys + System, winner of the Cool Abu Dhabi Challenge, the global design competition in which 1570 participants took part. The construction was handled by the design studio, founded in Sardinia, Mask architecture, which Petta shares with the founder, Öznur Pinar Çer.
But the name of Petta is also linked to Abu Dhabi where a park was created with artificial cooling palms arranged together with real trees. And then in Sardinia at villa G01, a futuristic structure for a private client with local style and materials.
It will take about two years to make it.
(Unioneonline)
https: //www.unionesarda.it/sardi-nel-mondo
You can send your letters, photos, videos and news to isardinelmondo@unionesarda.it
---
---
---
---