San Diego
Covid in Sardinia: "Being an Island could be an advantage, like in Tanzania and Australia"
Manuela Raffatellu, an Italian excellence, is full professor at the University of California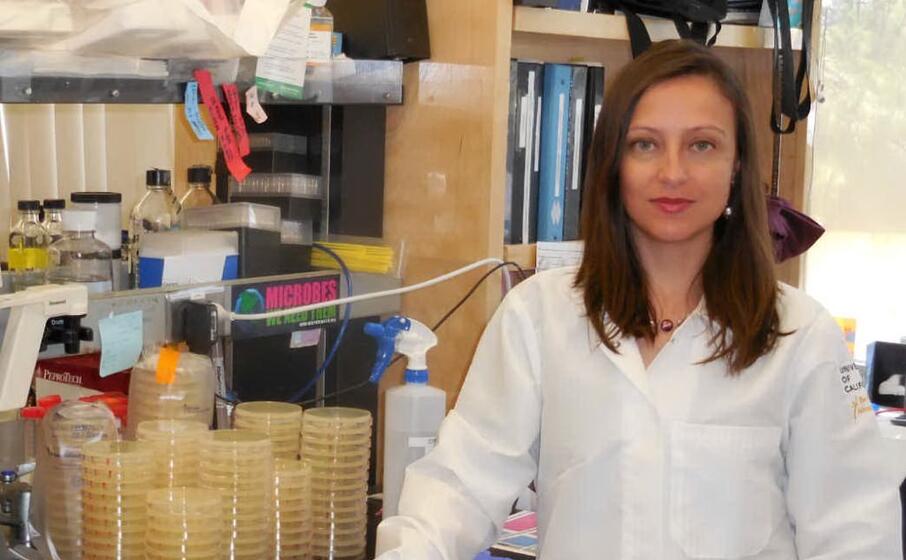 He thought he would stay only a couple of years in the United States, but since 2002 he is still in San Diego, California. Manuela Raffatellu, 45 years old from Sassari, graduated in Medicine at the university of her city, is now a full professor at the University of California: "I always tell my students: when you arrive in the USA, that from the point of view of research and science are a sort of 'Toyland', then it's hard to leave ".
Considered a profile of excellence in American scientific research in the microbiological and immunological fields, in 2018 Microsoft and Klecha included her among the "Italian Inspiring Fifty", the 50 most influential women in the world of technology in Italy.
Surprise?
"It was a beautiful recognition for me: Microsoft and Klecha had launched a selection by curriculum and I was chosen, also considering my young age, to have achieved high professional goals in the field of science. In the list, together with Italian people residing in Italy and in the world, there was also another Sardinian, Alessandra Todde (currently undersecretary for economic development, ed) ".
What do you do?
"My research field is on intestinal infections, especially salmonella. I also deal with probiotics and microbiota, that is the bacteria that normally live in the intestine without damaging it, to understand how these bacteria interact with the intestine and which ones bring benefits and how".
Its activities have to do withthe emergencyCovid?
"Yes, although not at an operational level. We are completing work carried out in the laboratory. A former 'post-doc' of mine, now a professor at the University of Mexico City, has taken blood samples from Covid patients in Mexico, where unfortunately they are not lacking, and we are looking at the receptors expressed in some blood cells ".
With what goal?
"To study some immune cells (neutrophils), present in a high way in Covid patients with worse prognosis, with the aim of understanding why these cells express receptors that can be connected with a more severe form of the disease; this could help us limit the damage ".
How isthe situation in California?
"Initially quiet enough, compatibly with the pandemic, until Thanksgiving, the American national holiday which occurs on the last Thursday of November. Soon after, the people, tired of the restrictions of a difficult year, began to gather without observing the necessary precautions , thus causing an exponential increase in infections and saturating intensive care. So the closures were triggered, as everywhere, with the difficulty of balancing health needs and those of the economy ".
And at work?
"My university has started an intense vaccination program within a stadium, it seems to me that 5 thousand people are vaccinated every day. I hope that with the vaccine we will be able to reduce hospital admissions and return to hospital as soon as possible. life as before. For the rest, masks, distancing, and recently the restaurants have been able to start working again but only with outdoor service ".
Are population tests a good way to fightthe epidemic?
"Testing and tracing is the most important thing, my University has done an exceptional job. We undergo the molecular swab every week: we have machines, like the automatic ones, you press a button and you receive the swab. Here, in fact, there are many fewer cases than in the whole surrounding area. One thing is to make a swab and that's it, another is to do the molecular periodically like us. Obviously all this requires a considerable investment ".
The carpet vaccination?
"It is essential, but living in a globalized world it must be done everywhere. Unfortunately the virus has spread everywhere, with some exceptions like New Zealand, Taiwan and Australia which stopped the epidemic. They closed the borders immediately, only citizens could enter, tourists could not. And anyone who arrives in those states must do a 14-day quarantine. "
Winning strategy?
"I would say yes, since they checked the circulation of the virus. In doing so they could think of a vaccination campaign at a later time after blocking the emergency. This, you know, creates barriers to tourism, but they had to make a choice , which turned out to be a winner ".
Could Sardinia have done it too?
"Sardinia could have taken advantage of its isolation, as did the other islands I mentioned. Now vaccination is important globally. If all Sardinians were already vaccinated, the question would be: what about those who come from outside? The regions, but also expanding to other states, should go hand in hand. In the meantime, starting to vaccinate health professionals and the over 65s, we could already see a great benefit ".
<| AF-983089-manuela_raffatellu_photo_granted |>
Why do youthinkthere isstill mistrust of the vaccine?
"I think there is a communication error, even on the part of us scientists. But it is not easy to communicate science and its progress to those who have not studied it."
Are there really risks?
"The anti-Covid vaccines are safe. The (minimal) risks are there in any procedure or health treatment and you always have to evaluate them together with the benefits. But the risk of getting Covid, and suffering the consequences, is much higher than that. linked to the vaccine. I have friends who have gotten mildly ill and have had neurological problems for months. "
So side effects of the virus?
"Exactly, not only neurological but also cardiovascular for example. We always talk about the so-called 'long Covid' patients, those who still have the consequences even after the disease".
Are there any new studies in place?
"A very important one, released a few months ago, is that of the group led by an Italian in San Diego, Alessandro Sette. They discovered that there are people who, despite not having been exposed to Covid, have a certain resistance to the virus, a sort of cellular immunity. In a subsequent study, they showed that immunity persists for many months. It is a central study because the hope is that immunity will persist for a long time. "
But can you get sick again?
"This we do not know, to some it has happened in a milder form. We are not certain about the variants of the virus, for example. Let's take the case of the flu: every year there are new variants that are included in the vaccine. If necessary, then , a new vaccine could be formulated with the new variants and, obviously, the times would be much shorter than when we got the first coronavirus vaccine ".
Meanwhile, what tools could be used to face the pandemic in Sardinia?
"I don't want to teach anyone anything, but the experience of New Zealand and Taiwan tells us what worked. The tampon is not enough: it can be negative today and positive in two days, so it is no guarantee of negativity. Why, then , do not draw inspiration from other realities? Which are always other islands anyway? And then there is the economic impact to be evaluated and not to be overlooked, I realize that in a region that thrives on tourism certain choices have very serious consequences ".
How long have you not been home?
"From Christmas 2019. For now I am waiting to be vaccinated and for my family, parents and sisters to be vaccinated, so we can have more safety".
Did you have to or did you want to leave Sardinia?
"I wanted to leave it because I have always been very curious and open to the world, I had the desire to leave to train, to learn, to grow, then when you arrive in the US you see certain high level research perspectives that you cannot find in many other places. And don't leave again. My story is the same as that of many other people. I was lucky enough to make my passion my job. I would like to return, of course, but much later over the years. My dream is that. to reach retirement age and spend six months in San Diego and six months in Sardinia ".
What does the pandemic teach us?
"That many things can be done remotely and from anywhere. Before maybe we didn't know it, now we had to learn it."
---
---
---
---