because of the virus
Sardinian soldiers fallen in Bohemia: in Milovice first ceremony without relatives
A quiet commemoration for the Italian soldiers who died in the First World War. Among them also 70 soldiers from the island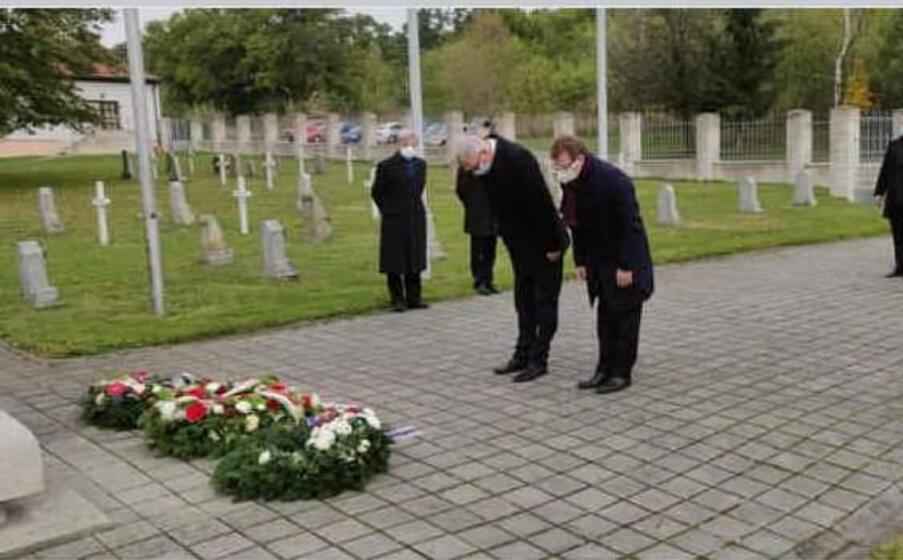 They also had to arrive from Sardinia and the rest of Italy for the traditional ceremony at the Milovice cemetery in Bohemia, in the Czech Republic, where 5200 Italian soldiers who died in the First World War are buried, including about seventy Sardinians.
The ceremony, on the other hand, took place today but - due to the Covid emergency - without guests in the presence of the Italian ambassador in Prague, Nisio, four of his officials, the mayor of Milovice with four representatives of the Municipality and some soldiers of the Armed Forces of the Czech Republic. A simple ceremony with the laying of a wreath at the foot of the war memorial.
Visitors who have not missed this ceremony for years will have to wait a year hoping that the pandemic will remain only a memory. As mentioned, Sardinian soldiers (from Sinnai, Cuglieri, Carloforte, from Oristano) are also buried in this cemetery, who died between 1915 and 1918.
---
---
---
---