the review
"Visioni Sarde" at the Casa del Cinema of Villa Borghese in Rome
Film professionals will award the Audience Award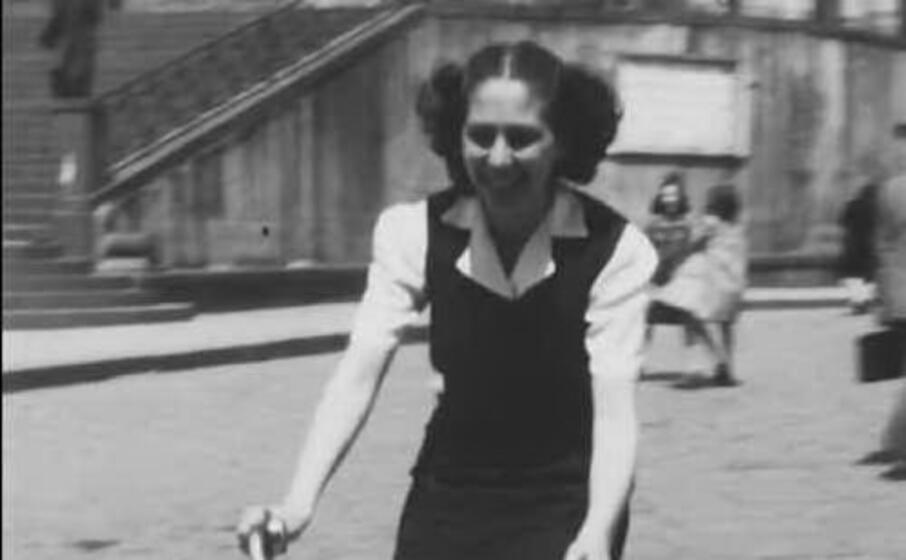 The "Visioni Sarde" review arrives at the Casa del Cinema in Villa Borghese (Rome).
"Monday 26 October - explains Bruno Culeddu - is a much awaited appointment because the qualified parterre of cinema professionals, made up of the many Sardinian directors and filmmakers who work or study in the capital, will award the Audience Award".
The short film review, born in 2014 as part of the historic Festival Visioni Italiane with the intention of promoting and enhancing Sardinian cinema in the world, has become increasingly bigger year after year, consolidating itself as an international event, a showcase for the young Sardinian talents who thus have the opportunity to reach the widest possible audience.
During the date in Rome, organized by the Sardinian association " Il Gremio " and presented by Anthony Peth, the president Antonio Maria Masia will be present who will address a greeting to those present (reduced due to anti-Covid regulations) together with Franca Farina ( councilor, official of the Cineteca Nazionale and for years curator for "Il Gremio" of the "Meeting with Sardinian Cinema"), and to Enzo Cugusi, president of the association of Sardinians in Turin " Antonio Gramsci " who curated and arranged the event "Visions Sarde 2020".
"Competing for the prize - continues Culeddu - will be eight short films by established directors or early authors who demonstrate, both in terms of style and content, the vitality of Made in Sardinia cinema. Some have been selected for their good expressive capacity, others for the singular narrative style, still others for the creativity and originality with which events, situations, characters, emotions and feelings are described. The works chosen, although they differ in expressive language and aesthetic intent, have all been able to interpret current events with effectiveness and poetry, while managing to touch on universal themes ".
Here are the titles and plots.
<| AF-958131-frame_of_dakota_dynamite_photo_the_gremio |>
- DAKOTA DYNAMITE by Valerio Burli: a little girl on vacation in Sardinia is kidnapped. He will seek help from his favorite comic book heroine.
<| AF-958134-frame_tracted_from_hug_photo_the_gremio |>
- THE EMBRACE by Simone Paderi: Marina retraces her work experience. The story flows into a very strong emotion.
<| AF-958135-frame_tract_from_let_m_go_photo_the_greece |>
- LET ME GO by Roberto Carta: Venanzio hopes to learn from the fugitive Antonello to become a feared and respected bandit. But something goes wrong because Antonello loses his head: he thinks he is in contact with aliens.
<| AF-958132-still_image_ taken from_fogu_photo_the_gremio |>
- FOGU by Alberta Raccis: sacred and profane, religious ceremonies and festivals that are intertwined with the daily ritual of food.
<| AF-958136-frame_tracted_from_destiny_photo_growth |>
FATE by Bonifacio Angius: a day in which anguish and fear will give the confirmations that a man without quality has been looking for for some time.
FRAGMENTA by Angelica Demurtas: the life of a woman narrated through memory and personal re-elaboration.
<| AF-958137-frame_tracted_from_gabriel_photo_gremio |>
GABRIEL by Enrico Pau: in the midst of the vastness of nature, only human fragility and the power of mystery remain.
<| AF-958133-frame_tract_from_valerio_photo_the_gremio |>
VALERIO by Gianni Cesaraccio: Valerio lives by tricks and subterfuges, not giving a damn about his son and family.
In Villa Borghese there will also be Nevina Satta, director of the Sardegna Film Commission Foundation, and Paolo Cherchi Usai, director of the Cineteca Nazionale.
(Unioneonline / ss)
***
https: //www.unionesarda.it/sardi-nel-mondo
You can send your letters, photos, videos and news to isardinelmondo@unionesarda.it
---
---
---
---