turin
The party for the oldest member at the "Gramsci" association
The 96 years of Gesuino Paba, originally from Aritzo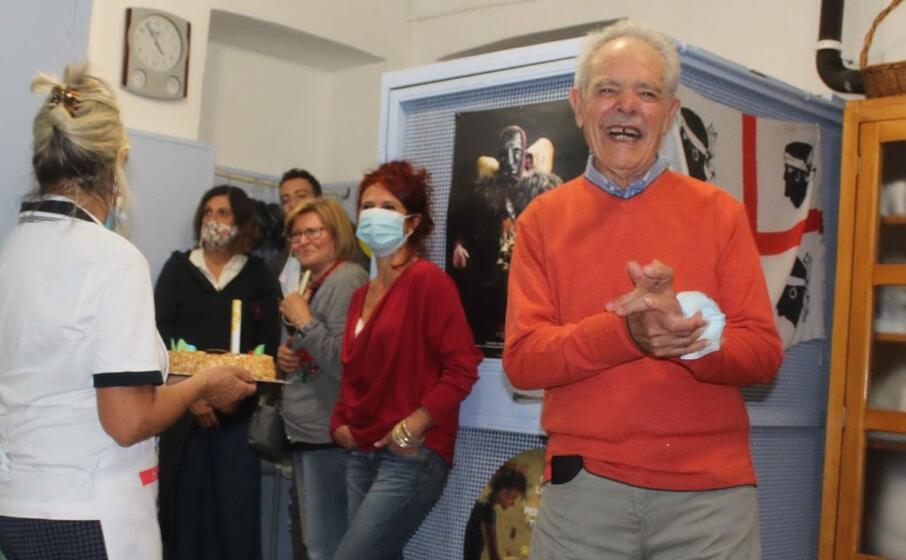 It was celebrated by the friends of the " Gramsci " association of Turin Gesuino Paba, who blew out 96 candles.
Born in Aritzo, he is the oldest member "but also the strongest", explain from the club: "Escaped deportation to the concentration and extermination camp of Buchenwald, after many years - fifty - he recounted the terrible experience of those two years in lager in the book 'Prisoner 83964' ".
On the same occasion, the 52 years since the foundation of the association were also celebrated (which took place on 1 October 1968) and the forty years of the kitchen manager Matteo Cambuli. Finally, the evening was an opportunity to present the next activities: "Sardinian cooking and pastry workshops (raw milk cheese, culurgiones Ogliastrini, papassinos and pardulas), Sardinian and Turkish language course, sweet gymnastics course". And again: "Launeddas course including the manufacture of the musical instrument, digital photography course", all in compliance with anti-Covid regulations.
(Unioneonline / ss)
***
https: //www.unionesarda.it/sardi-nel-mondo
You can send your letters, photos, videos and news to isardinelmondo@unionesarda.it
---
---
---
---