the pride
Rita Ladu of Tortolì, mayor of Turin
"Being Tortoliese helped me to demonstrate, first of all to myself, strength and dignity"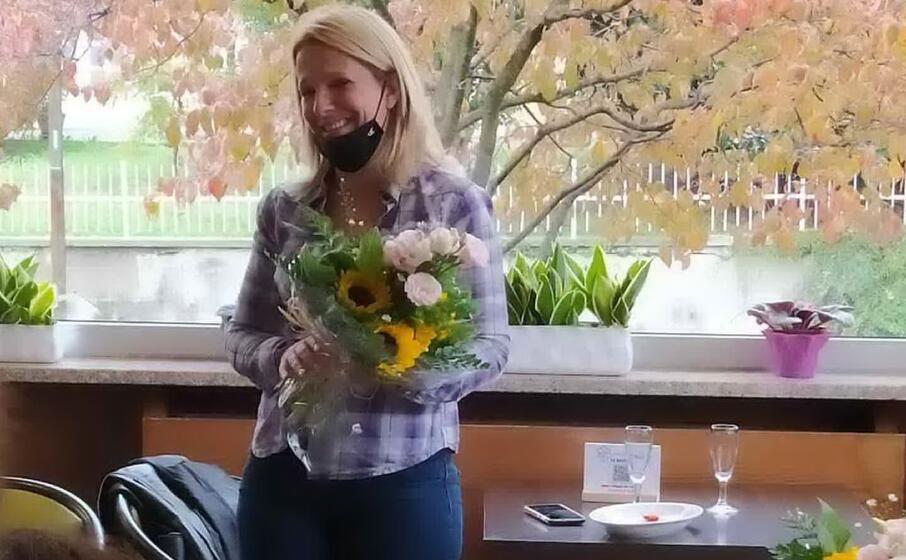 Fifty years old, mother and grandmother. Now also mayor. Rita Ladu, cradle in Tortolì, emigrated for 22 years, is the new mayor of Montalenghe, a village of 940 souls north of Turin. At the helm of "Uniti per Montalenghe" he took up the baton of Valerio Grosso, who governed the center on the border with Valle d'Aosta for 15 years. Ladu, in the last five years a member of the Giunta with the post of deputy mayor, obtained 370 votes out of 583 voters (835 entitled to), equal to 63.4 per cent. "I'm happy. Here I exported the values that our island transmits. Being Sardinian is fundamental and I love Tortolì, "said Rita Ladu, who will be full-time mayor, yesterday. He is the second first citizen originally from Tortolì elected in recent years beyond the Tyrrhenian Sea: since 2018 Adriano Piras (42) wears the tricolor sash in Mezzanino, in the Pavese area.
Who is it
It was born in via Gialeto, a few steps from Rio Foddeddu. Rita Ladu does not forget her origins. «In Tortolì I worked in the tourism-hospitality sector. Among my professional experiences I remember, among others, the one at the Da Lenin restaurant. In the hotel sector I carried out all the tasks, then I decided to have a two-year experience in Liguria. At the age of 28 I left my Tortolì for good ».
Five brothers live in the town, while one sister lives in Montalenghe. Ladu has two children, one of 30 and one of 13. I'm also the grandmother of a 7-year-old girl, she said with pride. His political commitment stems from his activity in associations. «I have no party card, mine is a mission for the social sector. In recent years I have also promoted the opening of the parish oratory and the foundation of the Scaccomatto association which organizes events. I want to be the strength of the least, of those in need ».
Memories
Rita Ladu has roots in Tortolì, where she returns as soon as she can to visit relatives and friends. «I love Tortolì so much, being Tortoliese helped me when I went away to demonstrate, first of all to myself, strength and dignity. Here in Piedmont there is already a very strong channel with the island, maybe this experience of mine will be an opportunity to strengthen a bridge with Tortolì. A particular memory? As a young girl I used to frequent the Sant'Andrea folk group: they were good times ». Memories to be kept with care.
Ro. Self.
***
https: //www.unionesarda.it/sardi-nel-mondo
You can send your letters, photos, videos and news to isardinelmondo@unionesarda.it
---
---
---
---