THE FORMER EMIGRATE
"Esterzili, other than Milan"
Alessandro Deiana: life in Barbagia is simple and wonderful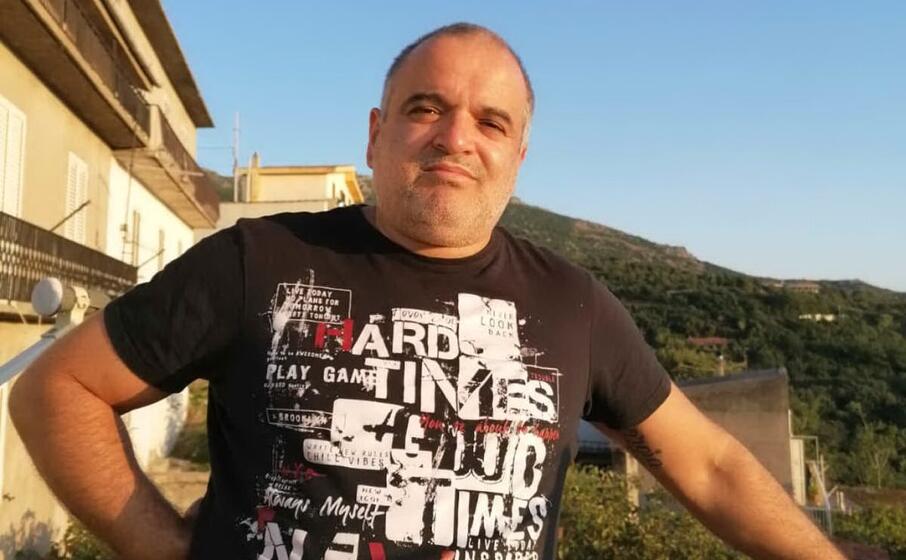 Change your life, start from scratch, leave Milan and go back to living in the small town where you grew up, immerse yourself in a new reality and let your children enjoy the freedom to grow up in a country where everyone knows and says hello.
It is the choice of Alessandro Deiana, 43, a pizza maker, who after twenty-five years and a life spent in the Milanese city has decided to return to live in Esterzili with his wife Eleonora and their children Giorgia, Federico and Lorenzo.
Emigrated
«The pandemic has cracked the myth of Milan. - says Alessandro Deiana - When I left Esterzili I had just turned 18, I was a boy, Milan was a huge city that could give you everything, you could still live day to day, I went out and had fun ».
It was 1995, when Alessandro, like many people from Esterzilesi, left Sardinia to seek his fortune in Milan: "My brothers were already there, I started working in the restaurant business there, but I was young and I changed several places".
Covid crisis
Raised in the best Milanese clubs, first as a bartender and then as a pizza chef, until last March he worked in the Spontini pizzeria. "I am one of the economic victims of Covid, I have not worked since in early March we lowered the shutters of the activity, in the first months I was granted the redundancy fund then the dismissal arrived, but with three children and a rent to pay , life in Milan without a job is impossible - explains Deiana - The doubts were many, but the idea of going home was my wife: my eyes lit up, but before deciding we talked about it with the children : they shouted for joy ».
The return home
And so they all returned to Milan together just to prepare the boxes, then another trip to Sardinia no longer on vacation, but to live there. «I am sorry to leave the friends with whom I have shared so many years there. However, I have no regrets, indeed perhaps a sense of liberation. After Milan, I would not have been able to live in a place other than my country, my home and my people, I never thought of another city ».
In town
A choice shared by the whole family and the courage to still believe in the potential and genuineness of a town of just six hundred souls, this is what prompted Alessandro to return. "The countryside gives you everything, we can grow fruit and vegetables, - concludes Deiana - maybe I will work in the bakery, now we are settling down, but the best thing will be to see my children go to the school where my mom used to accompany me and where my father is. I was a janitor for many years: it seems to me, by making them grow up in Esterzili, to give them a bit of my childhood ».
Francesca Melis
***
https: //www.unionesarda.it/sardi-nel-mondo
You can send your letters, photos, videos and news to isardinelmondo@unionesarda.it
---
---
---
---