THE FAIRYTALE
From Iglesias to La Scala on tiptoe: will it be an etoile?
It's still early days, but the signs of an extraordinary talent are already there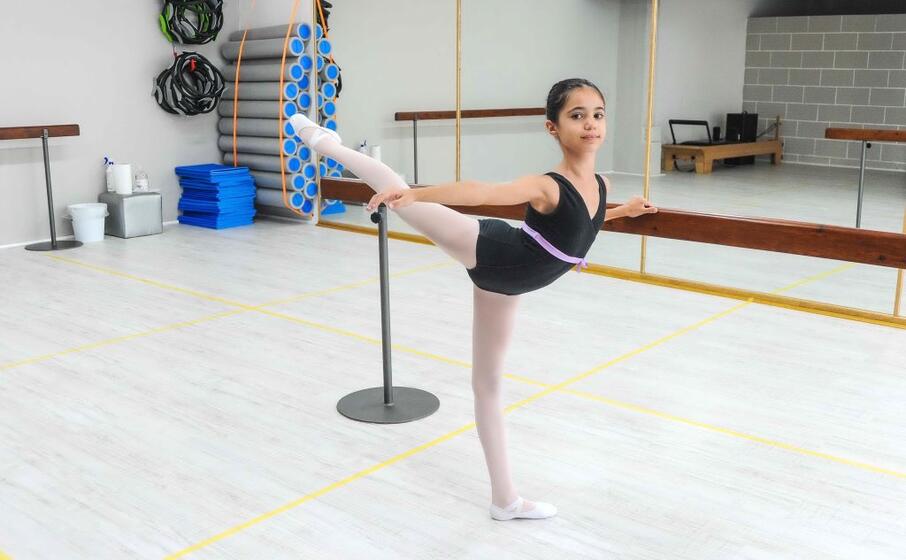 From Iglesias to Milan, on tiptoe. Destination: La Scala Theater Academy, the undisputed temple of the culture and training of artists. It is like a fairy tale, the one starring Clarissa Carbini, 10 years old, and her ideas are already very clear on what she would like to do when she grows up: "The ballerina of ballet".
Leaving
It is still early to say that she will be a great etoile, but the signs of an extraordinary talent are already there: it is no coincidence that she has not only passed the (very strict) selections for admission to the prestigious school, but she has even placed first in the ranking. Her bags are already ready and next Monday she will leave for the Lombard capital where a hard eight-year training course awaits her in a school that, just to remember, has trained dancers of the caliber of Roberto Bolle, Sara Renda, Sabrina Brazzo and, more back in time, Carla Fracci, Oriella Dorella, Gilda Gelati.
Second child of Eva Diana and Alessandro Carbini, parents of three other children, Clarissa immediately showed an interest in the tips and tutu. "We wanted her to do physical activity since she was a child and, after some rehearsals, she herself showed a preference for classical dance - says Eva, with the modesty of those who don't like to feel at the center of attention - we enrolled her in the teacher's school Giuliana Corrias when she was 3 and a half years old. Of course we are happy with this result, especially because our daughter is, but we would like the merits of the teacher and the school to be highlighted ».
The teacher
The trained eye of Giuliana, a classical and modern dance teacher who divides her time between Cagliari, her city, and the "Free body" gym in Iglesias, caught the child's talent. "I saw in her talents that go beyond the ordinary and I understood that it was something not only to cultivate, but to enhance and grow - says the teacher with a passion for dance since childhood - for this reason I talked about it with the parents and, together, we also agreed on private lessons ». The temperament of the little Iglesias dancer mixes those fundamental requirements for anyone who wants to make a dream come true: "She is tenacious and stubborn, she has an undisputed passion for dance and, at the same time, she does not lack the humility that is proper to those who have desire to continue learning and knows that there will always be learning ». Skills not taken for granted, capable of making a difference in every field and, above all, in one such as dance where discipline and the spirit of sacrifice are fundamental. "I am excited and happy - says Giuliana - the goal reached by Clarissa is doubly a source of pride because it comes from a small school in a provincial town, where there are many problems". An aspect that also wants to highlight Claudia Sanna, Councilor for Culture. «Clarissa's happy experience is a message of hope for everyone because it shows that dreams can be realized with dedication and commitment. Even in a context, like ours, where difficulties are not lacking ».
Cinzia Simbula
***
https: //www.unionesarda.it/sardi-nel-mondo
You can send your letters, photos, videos and news to isardinelmondo@unionesarda.it
---
---
---
---