history
From waitress to manager in 10 years
Maura Milia: "I don't get my head started, I remember where I started from"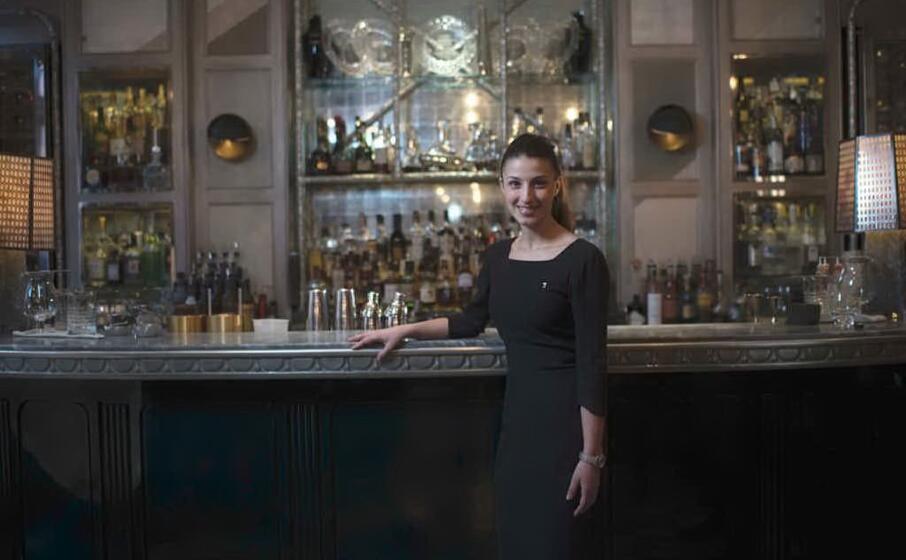 From waitress to manager of what is considered the best bar in Europe and the second in the world. Maura Milia, 28, was a lightning-fast career: immediately after graduation she left Arixi, a small hamlet of Senorbì, for London with the excuse of learning English ("Actually I wanted to take a sabbatical year before eventually enrolling in 'University', she says) and in less than ten years she became the first female manager of Connaught Bar, an extra-luxury venue in the heart of London.
A role that, in the history of the restaurant inaugurated in 1815 and restored in 2007 with funds from Quatar, had never been entrusted to anyone so young before her. A life in close contact with sheikhs, Hollywood actors and sports stars.
Vip customers
"Among our customers are Roger Federer and Pierce Brosnan, the former 007 who, however, despite his character, prefers champagne to Martini", reveals Milia, at her parents' home to enjoy their holidays. "On 10 September we will reopen the bar, closed due to the Covid-19 emergency, and there will be the presentation of the new cocktail menu that has been in preparation for a year", says the young bar manager who is responsible for a team of 15 people. It takes care of everything: from the financial aspects, to customer care, through the administrative part and team training.
The guests? They are sacred
Maura Milia's career began in South Kensington as a waitress in a luxury hotel. Then a year and a half experience in a restaurant in Florence. In 2014 the return to London, the recruitment at Connaught and the rapid rise to the top of the profession capturing valuable advice and suggestions from the master Agostino Perrone ("my mentor"). First lesson: guests are sacred. "Recently, a loyal customer of ours expressed the desire to take away a particular whiskey aged 30 years", says Milia: "It was not easy, but we satisfied him". At a cost of 15,000 pounds: over 16,000 euros.
Acknowledgments
The series of honorable mentions and personal awards won is endless: in 2015 "Emerging Star", in 2018 the prestigious "Front of the House Star of the Year". To these are added those assigned to the club, for ten years in the Top 10 of the ranking of the 50 best bars in the world (the "World's fifty best bar"). We would have to lose our minds. «It will not happen - he assures - because I remember well where I started from, my family has a fundamental role in this. And I still have many dreams to conquer ».
Severino Sirigu
https: //www.unionesarda.it/sardi-nel-mondo
You can send your letters, photos, videos and news to isardinelmondo@unionesarda.it
---
---
---
---