the review
Visioni Sarde: the first prize to "Valerio" by Gianni Cesaraccio
Angelica Demurtas received the FASI award instead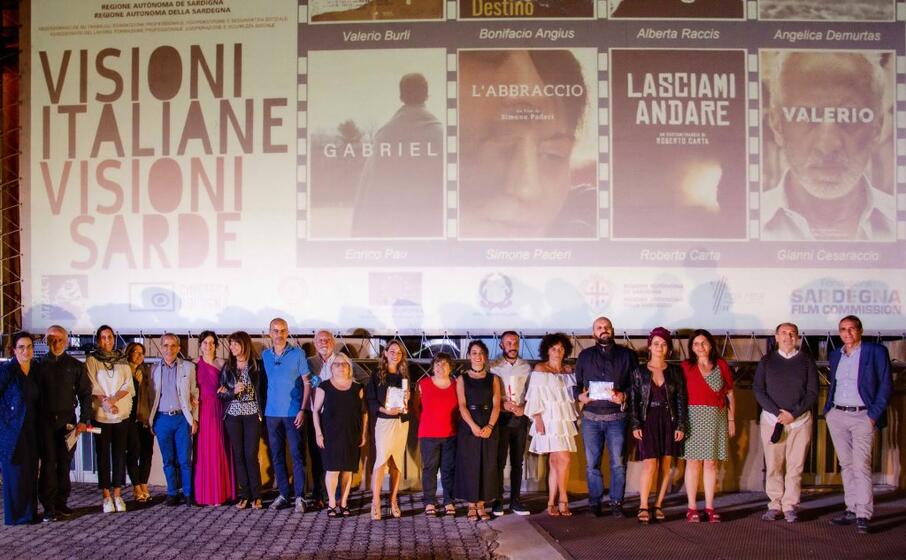 "Valerio" by Gianni Cesaraccio is the winner of the seventh edition of the "Sardinian Visions" competition.
"The camera moves in balance between Valerio's miserable gimmicks - petty, cynical and thief - and his abysmal vacuity, devoid of any ethical doubt. Great merit for the performers, with a particular note for Vanni Fois. The director it leads without indecision to a final without redemption ", reads the jury's motivation made up of Franca Farina, Alberto Masala, Bruno Mossa, Sergio Naitza, Antonello Zanda and Davide Zanza.
The FASI award went instead to Angelica Demurtas, young director of "Fragmenta", with the following motivation: "In a few minutes he fully captures the strength of the archive materials and returns their essence with the grace and elegance of words simple, never banal. Fragmenta is a beautiful journey through the images and narration of the generational passage of a story that could be ours. The universal theme ensures that each of us can recognize ourselves in at least a fragment ". The jury, chaired by Elvira Serra, consisted of Giampietro Balia, Michele Casula, Giulia Marras, Massimiliano Mazzotta, Mauro Montis and Elisabetta Randaccio.
The Visioni Sarde prize of the Young Jury was awarded to "Let me go" by Roberto Carta.
The competent jury, made up of Efisia Curreli, president, and Elisa Carrus, Chelu Deiana, Lorenzo Lai, Alessandra Pirisi, Francesco Rubattu motivated the award as follows: "For the disenchanted vision that undermines the myths - too often romanticized - of Sardinian banditry and hiding in the mountains, and for photography that juxtaposes cramped and everyday spaces and the vastness of the starry skies coveted by the protagonist ".
The Youth Jury also awarded the "Visioni da Ichnussa" Association Award for Best Actor to Vanni Fois, interpreter of "Valerio" and "Dakota Dynamite".
Visioni Sarde - which this year was curated by the Sardinian association " A. Gramsci " of Turin - was attended by: Bonifacio Angius with "Destino", Valerio Burli with "Dakota dynamite", Roberto Carta with "Let me go", Gianni Cesaraccio with "Valerio", Angelica Demurtas with "Fragmenta", Alberta Raccis with "Fogu", Simone Paderi with "L'abbraccio" and Enrico Pau with "Gabriel".
(Unioneonline / ss)
***
https: //www.unionesarda.it/sardi-nel-mondo
You can send your letters, photos, videos and news to isardinelmondo@unionesarda.it
---
---
---
---