piedmont
Brothers from Sarule build a nuraghe in Alba with only corks
Salvatore and Mario Cossu and their passion for works of art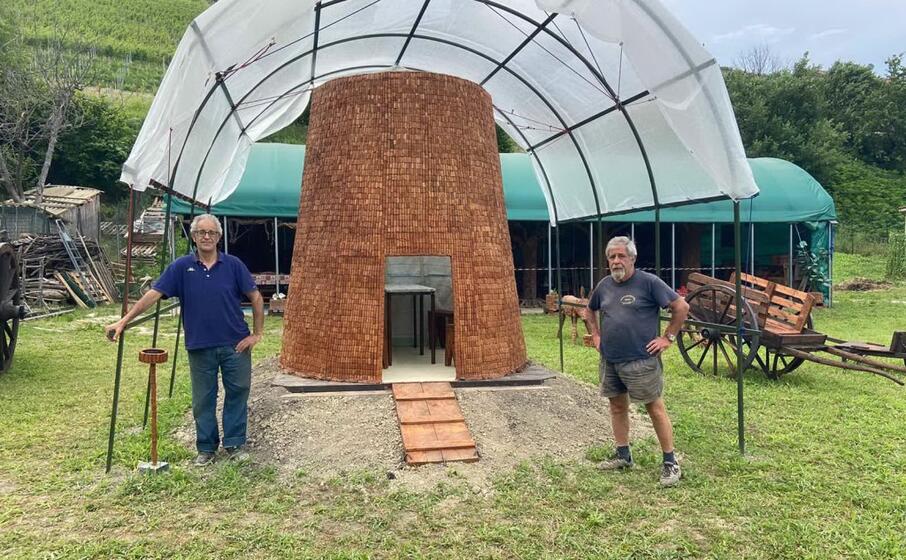 It took nine months, with the use of 40 thousand used corks from Sardinia, to build a nuraghe, just over three meters high, a few kilometers from Alba, in the heart of the Piedmontese Langhe.
A nuraghe that represents the last great work of the Cossu brothers, Salvatore (66 years) and Mario (64 years), both pensioners, originally from Sarule, who made in the garden of their farmhouse in Neive (center not far from Alba), a small open-air museum, all Sardinian, with the coating of various objects, such as planters, ashtrays, home furnishings and more. All rigorously in cork, that of the corks produced in Sardinia, to preserve the excellent Langhe wine.
The works of the Cossu brothers constitute a real jewel of that original museum, with the works on display that attract the curiosity of tourists, locals, starting with the President of the Region Alberto Cirio (originally from those places), who praised the initiative of the Sarulese brothers. "It is the passion for my homeland, which I have never forgotten - says Salvatore Cossu - and I left when I was 19 years old to join the Guardia di Finanza. I have dedicated myself to doing these works since I was young and now that I'm retired even more. "
The Cossu brothers have many ideas, but the main one remains the nuraghe: "silent symbol of our beloved land".
---
---
---
---