the app
A woman from Cagliari in the Immuni team: "Bet won"
Daniela Ghironi leads the team that developed the anti-contagion app server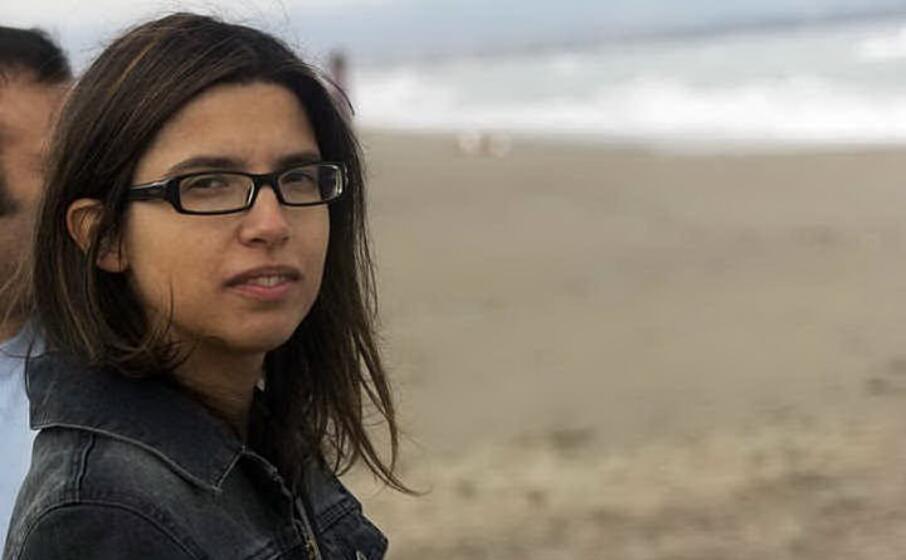 «As a child I was already obsessed with computers, algorithms and video games. I am a nerd, "laughs Daniela Ghironi, 38, from Cagliari, number one of the team that created the Immuni server and employee - although it is perhaps more correct to say a member of the tribe - of Bending Spoons, a Milanese tech company (150 payrolls) , average age 29 years, turnover of 90 million euros) which creates cult apps, among the first in the world by number of downloads, chosen again this year as "Best workplace in Italy", that is, the best place to work.
Show up.
«I was born and raised a stone's throw from Cep. My parents, who lived in Cagliari, died recently, I have an older sister who is a missionary in Brazil. I studied at Pacinotti, IT address and then I graduated in Computer Science at the University of Cagliari. I am married to a programmer, a fellow student at the faculty ».
Where does this passion come from?
«Ever since I was a child I had the cue of technology, never interested in dolls. They have always considered me a little strange. Then my father gave me the Commodore 16, the console to be connected to the TV, with a book that explained how to copy the codes and make video games. From there it was true love ».
And it became his job.
«I started working at 16 in a very small company that made websites; from 2005 to 2014 at Crs4; again, in the Lugano office of a multinational in the medical sector and, since 2016, I am at Bending Spoons, the oldest, and I have the role of Technical leader, I coordinate a team of ten software engineers ».
What do you do?
«We develop software for data analysis, for example, how many users use a certain app, how long, which features they like best. Information that is subsequently analyzed by another group of colleagues, and is used to improve and develop the product ».
Now Immuni has arrived.
"For the past three months, I've led the four-person team that took care of developing the Immuni server."
How did the idea come about?
«The input came from the company's founders, we thought of a tool to support what is already happening, contact tracing. When there is a coronavirus positive, doctors ask to rebuild the chain of contacts, a process left to the patient's memory, therefore often incomplete. We thought of automating it, that technology could help. "
There has been much controversy.
«Yes, above all for privacy, and this makes us smile since in any case the health authorities ask for the names and surnames of the people who met the infected people. On social media, some insults have arrived, but also many signs of appreciation. We spent body and soul to do something good, it was crazy, and without earning anything ».
How is Immuni doing?
"The management of the app is in the hands of the Ministry of Health, we do not have access to data, we only work on implementation".
What does it mean to work in the best company?
"In the meantime, I would like to emphasize that the recognition is real, we are very proud of it, the ranking is given by anonymous surveys to employees".
What's special about Bending Spoons?
«The most important thing is total trust. We have the freedom to organize ourselves as we prefer, if working from home or in the office, there are no timetables to respect, the holidays are not asked to a superior. There are relaxation areas, where you can eat at all hours, play ping pong, foosball, video games, read and rest. Then there are the famous corporate retreats ».
The travels.
"Before, we spent a month of retreat abroad every year together, alternating work and trips. Now there is a big retreat, only for entertainment (in January it was Bali's turn) and another, usually in October (which will jump) in small groups in different places ».
On vacation with colleagues. Mah ...
«The goal is to bond, be friends, have fun, cultivate relationships, help each other. Productivity skyrockets, and everyone is happy. "
Cristina Cossu
---
---
---
---