piston rod
In Bioglio the party for Fra 'Nicola da Gesturi
Present at the celebration a delegation from the "Su Nuraghe" club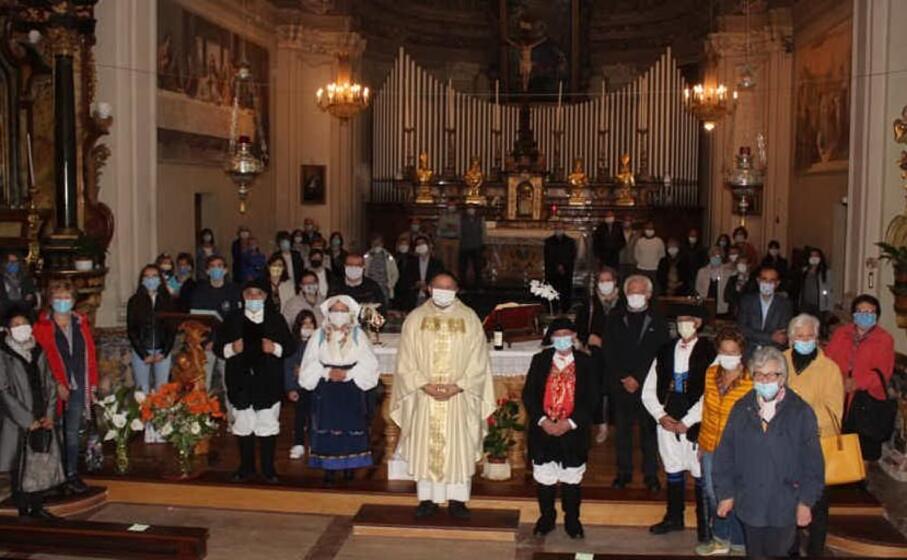 "Be joyful, strive for perfection, take courage from each other, have the same feelings, live in peace". It is the reference to the letter of St. Paul the Apostle to the Corinthians that Fr Luigi Tajana expressed during the feast of Blessed Nicola da Gesturi which took place in the parish church of Boglio in which a delegation of the Sardinian community of the club " Su Nuraghe took part "of Biella.
An annual appointment to "meditate on the simple but profound values" that the friar expressed during his daily life.
"Why does a Sardinian friar remember Bioglio? The answer is simple - explains Claudio Medda from the club - Twenty-one years ago a group of faithful from the parish of Bioglio, urged by the then parish priest Don Mario Parmigiani, participated in St. Peter's Square in Rome , at the Beatification of Fra 'Nicola. Everyone was so fascinated by this simple yet profound figure that they wanted to deepen their knowledge of the friar who made silence his strong point. The link between the Blessed and the Biogliese community, which then materialized with the construction of a chapel named after him in the parish church, he is still more alive than ever today and every year the feast of Fra 'Nicola is celebrated by the faithful with great devotion ".
(Unioneonline / ss)
https: //www.unionesarda.it/sardi-nel-mondo
You can send your letters, photos, videos and news to isardinelmondo@unionesarda.it
---
---
---
---