via the web
The Dynamo and the celebrations of Sa Die de Sa Sardigna with Sardinian clubs around the world
From the United States, Argentina, Germany and Spain the voice of the fans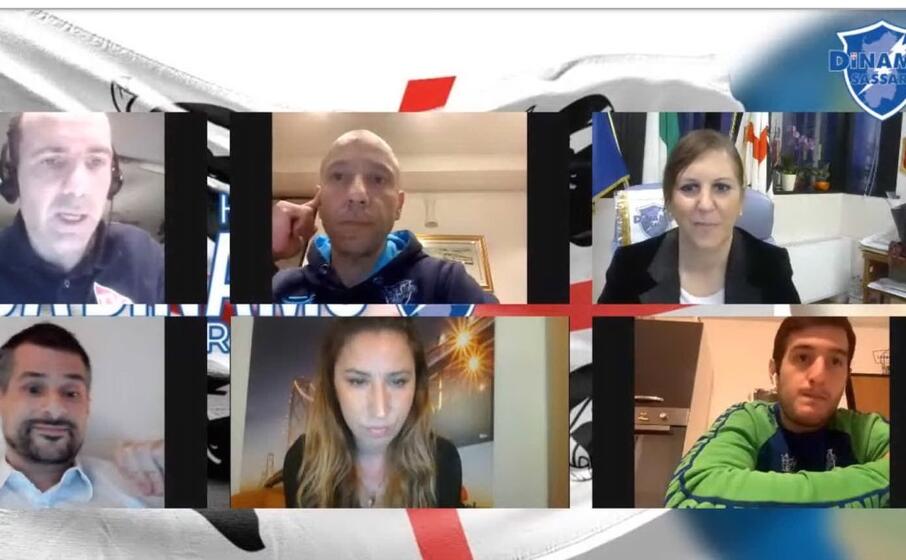 From the Americas to Europe, the roots with the island are very strong. And Sardinian emigrants support Dinamo. Last night on the occasion of Sa Die de Sa Sardigna, the Sassari company made a one-hour live broadcast on its streaming channel with the regional councilor for work Alessandra Zedda (ex basketball player), the president Stefano Sardara and the play Marco Spissu together to representatives of some of the more than 120 Sardinian clubs in the world.
To do the honors the president biancoblù Stefano Sardara: "Dinamo has become the natural symbol of Sardinia, a passion that crosses the whole region as we have already seen during the 2015 playoffs". And Sassari play Marco Spissu recalled that "in the United Arab Emirates there were more Sardinian fans than local ones, and in Germany, in Wurzburg, for the European final where we won the Fiba Europe Cup, fans from all over reached us".
THE SARDINIAN CIRCLES - Among the connections, those with Alexandra Porcu and Giovanni Guccini of the Sardinian club in Berlin. Alexandra was born in Germany but had already met Dinamo: "Sardinia has many sporting excellences and for us it is important to have a reference, we are proud to be Sardinian and we keep our origins intact thanks to the many activities".
Second stop in New York with Francesco Fadda, vice president of the Shardana club: "We too in New York with our 120 members had thought of celebrating this anniversary, joining on 10 May several anniversaries, with the twentieth anniversary of the birth of the club. I passionately follow Dinamo in streaming as the Americans are orphans of the NBA. Last November we participated in a panel with a Sardinian-speaking expert to start talking about sa limba also in New York ".
Speaking from Barcelona was Stefano Bertrand of Assòtziu de sos Sardos in Catalunya San Salvador d'Horta and son of one of the founding fathers of Dinamo, while from La Plata, Argentina, connection with Maria Victoria Llantada Signorini, president of the Sardinian club "Antonio Segni". Vicky, who met the commissioner Zedda a few months ago, showed up with the autographed shirt of Marco Spissu, a gift from the commissioner. Big surprise for Minispì who was impressed by Victoria's passion and even more by the strong sense of belonging. "In Argentina we have seven Sardinian clubs but we are all very far away because the country is large and the distances are immense, but despite this we are always all united, we have the common goal of transmitting Sardinian culture".
---
---
---
---