the witness
"Enough paracetamol." Instead it is serious: a doctor from Cagliari saves him from Covid
Marcello Caschili, from Madrid: "I only avoided the worst thanks to the intervention of a medical friend"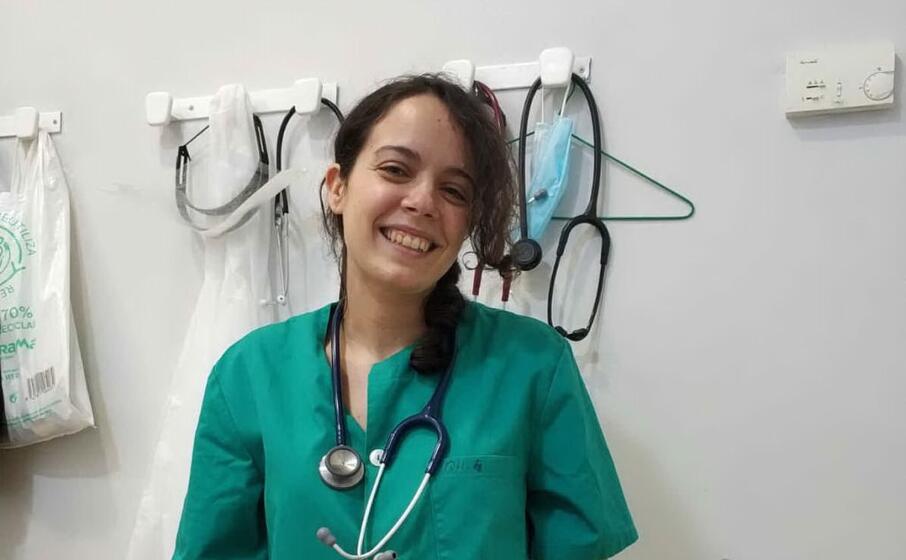 «In Spain my doctor friend, Eta, saved me from Covid-19» The words are from Marcello Caschili, a 39-year-old engineer from Cagliari who ten years ago fulfilled the dream of opening a club in the center of Madrid (named Ajò). And Eta is Maria Teresa Filigheddu, also from Cagliari, specialist in infectious diseases.
Symptoms
On 10 March the entrepreneur started to show the first symptoms of the infection: «I had contact with a positive person in Italy, I returned to Madrid I started to feel bad when in Spain there was still a tendency to minimize, as if the the epidemic was only an Italian or Chinese problem. We had no health references. I who followed the news from Italy immediately suspected that I had become infected. After two days of high fever, the general practitioner prescribed paracetamol for me. "
The alarm
Then also in Spain it was decided to close all activities and Caschili called the toll free number for the emergency, Covid was suspected , they were told not to leave the house and continue with the acetaminophen. The health authorities have not rebuilt the line of contacts to be quarantined: «In Spain, to perform the swab, it is necessary to have had contact with a positive Covid patient. After days of ever high fever I started to suffer from very severe headaches and coughs. Eleven days after the first symptoms, the saturation of oxygen in the blood fell below ninety ". Caschili called again the references for the emergency, but for the specialists the saturation was acceptable: "It can continue with paracetamol".
<| AF-914302-marcello_caschili |>
Fear
"At that point - continues Caschili - I wasn't breathing well, I decided to go to the private clinic where my friend friend works. An X-ray showed bilateral interstitial pneumonia. With that report, the Covid-19 diagnosis was certain, then the nasopharyngeal swab was also sent, sent to the laboratories for tests ".
The success came twelve days later. Fortunately, Dr. Maria Teresa Filigheddu intervened immediately starting the pharmacological treatment of the international protocols with immunosuppressants: «After a few days I responded to the therapy. I don't know how it would have gone without Eta's help, for sure I was dumped by the Spanish health system that would follow me only when all I had to do was intubate. A different approach would have saved many more lives. "
Meanwhile, the businessman has been in self - isolation for over a month, an X - ray has revealed the submissive phase of pneumonia. No precise indication instead from the health system that considers him cured. "But I won't leave the house before I get the second swab."
Paola Mura Ruggiu
---
---
---
---