history
Between engineering and biomedicine: a future in research
Nicolò Pecco, 25, is a researcher at the San Raffaele hospital in Milan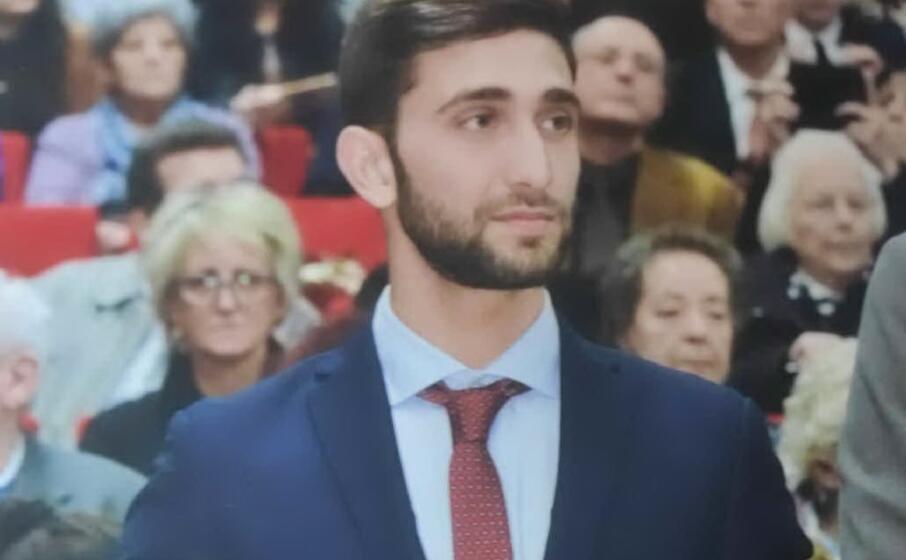 "I was flying low." He says just like that: he had the average of six and that was enough, he studied the bare minimum and then who knows. He had no idea what to do after Pacinotti. Until, after the scientific high school diploma, someone spoke to him about biomedical engineering. He inquired, saw that the sector offered multiple opportunities to enter the world of work and decided. He did the tests: good the third, the first two to forget. However. From that moment on he changed pace.
Nicolò Pecco, 25 years old, a surname originally from Como like his father, a car salesman married to a dealer, a little sister 10 years younger, is a researcher at the San Raffaele hospital in Milan. "The field is vast: in general, the biomedical engineer deals with finding innovative solutions to the problems of medicine". For example? «Diagnostic methods and tools. Now we are working on the masks and the curve of the coronavirus contagions ». In short, it ranges from bioinformatics to bioengineering to stastic: when we say multidisciplinarity. "I specialized in neuroradiology where research focuses on brain tumors." He has an office in the hospital and works on the computer, without a coat. "I study brain images and process them to bring out data like the volume of a tumor." Competence similar to that of the doctor. "We work together, with different points of view but both indispensable".
The commitment
He made his first three years of university in Cagliari. "In Sardinia, however, there is no possibility to do the specialist in biomedical engineering so to continue I had to go outside". The options were two polytechnics from northern Italy: Milan and Turin. "I chose Piedmont because it costs less than Lombardy".
After his bachelor's degree he went to Poland with Erasmus, after the thesis he left for an internship in Holland. There was no big choice, the seats were those. «I studied and took the exams in English. I didn't speak it. At school I was scarce in everything, therefore also in foreign languages, but I applied myself on the spot ». He laughs and realizes that he must have done it with some commitment. «If you have no motivation you don't learn anything. English was a necessity, otherwise be alone. "
The contract
He recovered quickly. And the moment of the thesis has arrived: he consulted the San Raffaele site in Milan and came across a subject, oncology, which attracted his attention. He did everything by himself, without anyone's help: "I wrote an email, they called me up for an interview, I went and they took me for an internship." They gave him a salary, while he was studying for his degree. "I kept myself alone, I was finally independent, I no longer needed the help of my parents, until then I had had some scholarship but little stuff". After completing the internship and graduating, he remained in Milan. "They asked me to continue at San Raffaele." With a fixed-term job. "In the research sector, the contract is necessarily linked to the project."
Trauma
At this stage he is focused on oncology but in the future he will not be able to range in other sectors. Lot of. "There are few biomedical engineers in the hospital where I work." In the days of the coronavirus emergency he was not in Milan: «For bureaucratic issues until the beginning of March I worked in my office, once I resolved those I started with smart working. I have to say it: for those like me who stay at the computer all day, working from home is not bad ». It was therefore not there when the chaos that is still being discussed broke out. "I did not experience firsthand what was happening in the Lombard capital." What is the perception remotely? «I see that the situation is going to improve, a month ago it was traumatic». In the hospital, research is obviously marginal. "We are on hiatus, apart from everything related to the pandemic."
The cloister
He has been out of Milan for more than a month. "I'm in Turin." At a friend's house. "On March 6, I was there for a weekend, the Conte decree arrived and since I was already on telework, I thought I would not return." But little or nothing knows of what is going on beyond the four home walls. «I'm locked in the house, like everyone else. I go out only to do the shopping, always with gloves and a mask, I queue at the market and go back. I can't say anything else because I'm not going anywhere ». Like the vast majority of Italian citizens. Loyalty to duty. Luckily there is room: two of Turin's four tenants have returned to their cities. "I'd like to do it too." But from the Sardinia Region a dry no has arrived. "I made the request, they replied that the motivation is not enough".
The future
He hasn't been back to Cagliari since Christmas. "I'm starting to miss it." Usually returns every four weeks. "Let's say that three months I resist, I struggle beyond." However, his future does not see it on the island. «I would like it because it is my land and because our environment in Milan is not there, I think above all about clean air. But on the peninsula the job opportunities are more and better, there are many private companies and at the beginning of a career like mine it pays here ».
How can you blame him? In Sardinia there is not even the master course of biomedical engineering.
Maria Francesca Chiappe
---
---
---
---