The story
Antonio Zucca: "I risked getting stuck in Asia"
The former tennis player, now coach, is in Miami and talks about the "race" to return to the US, before the lockdown for Coronavirus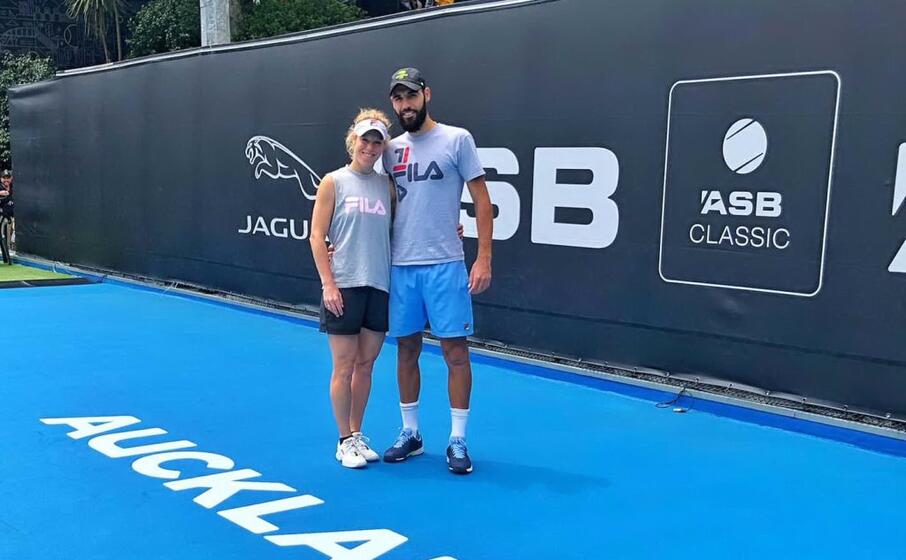 «After the Australian Open, I had to take the Melbourne-Wuhan-Rome flight but, going to the airport, my mother wrote to me that Italy had closed flights to and from China. I was lucky, because if I had already been on the plane, I would have been stuck in Asia. I stopped in Bangkok to return to Italy. It was clear that it was a serious matter, while in Italy it was minimized ».
Thus, Antonio Zucca - ex 1066 of the world and ex Sardinian number 1 - knew the impact of Coronavirus on everyday life. Then, the new trip to the USA, with his girlfriend Laura Siegemund, number 65 in the world rankings, of which he has been coaching for some years. «Laura played the Indian Wells 125k and nobody was talking about this situation. No checks, no tests, only hand gel dispensers. Laura lost in the quarterfinals and it started to say that the ball boys would not collect towels, put on gloves, no contact between players and fans. On Sunday something was wrong. The males seemed more careful. On leaving the hotel I met Sonego and he said that they had canceled Indian Wells. We discovered it this way. There had been two cases 50 km from there. The ATP was faster than the WTA, also canceling Miami. We knew that Djokovic was returning to Europe, so it was clear that he already knew. We chose to stay here. She could not have come to Italy, I could have come to Germany: we decided that if we had to stay closed in the house, we would do it together ».
By the sea
Zucca and Siegemund are in Melbourne, a seaside resort in Florida. "We are living it well enough. Here are 170 cases out of 600 thousand people. It is not among the worst affected states. They have closed bars, restaurants can only take away, they have closed the beaches at certain times, you queue outside the markets, but there is no obligation to stay at home. We train in a private field. Hope is that it will recover as soon as possible. Laura hopes to be able to play Roland Garros, a tournament she likes very much. She is sorry for the cancellation of her favorite tournament, Stuttgart, at her home ».
Quarantine on the field
«We train, do physical preparation, two hours a day in a private field. You can do outdoor activities. Berrettini with Tomljanovic, the Zverev and many others have chosen to stay in Florida for this. The climate helps, with a constant temperature between 25 and 30 degrees. We are more fortunate than those in Europe ", continues the Portuguese coach, who underlines:" The economic damages are for everyone. Tennis players suffer less than others, but even for them there are damages, the costs are many. From Indian Wells to Wimbledon a player in the top 80, who is in the main scoreboards, has a minimum missed income of over $ 200,000. For Federer and Nadal they are nothing, but for a player like Laura, there are many. Of course, there are people who are suffering and cannot shop, so we don't complain ».
His island
The last thought is for those who are in Sardinia. «We are in contact with our families, with technology we are closer. Had it happened 20 years ago, it would have been more complicated. Now press a button and you're connected to the other part of the world. I would have preferred to be a little closer to my family right now, but it's as if I were ».
Antonio Burruni
---
---
---
---