in the viewfinder
Fdi presents a motion of no confidence against Speranza and defies Salvini: "Vote for it"
But the League is not unbalanced: "We don't want the minister's head"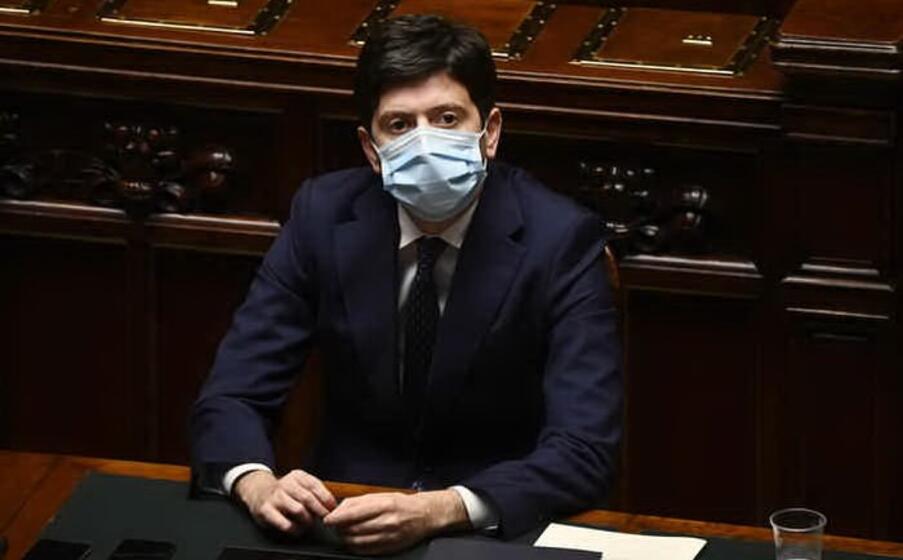 Fratelli d'Italia presents an individual no-confidence motion against Roberto Speranza and challenges the League, which has always been critical of the Minister of Health.
The deputy Fdi Galeazzo Bignami made it known in the Chamber.
"We are facing the failure of the vaccination campaign, the choice of AstraZeneca and to hand over the option on vaccines to the EU was made by Speranza, and he also claims it in his book, of which there is no trace in the bookstores", said Bignami.
The motion was also signed by Vittorio Sgarbi.
"Fdi has long denounced the incompetence and inadequacy of Roberto Speranza in fulfilling the important and delicate role of Minister of Health, especially in this historical moment. From the bankruptcy and disastrous management of the pandemic to companies exhausted due to senseless closures and continue. We will present a motion of no confidence and see who will take responsibility for keeping him still in his place ", wrote Giorgia Meloni on Facebook.
A real challenge to Salvini, on which the deputy leader Fdi in the Chamber Tommaso Foti has emphasized: "It is completely useless to leak rumors of dissent within some party that supports the Draghi government on the work of Minister Speranza. C 'there is only one way, if you will, to force him to leave his post as Minister of Health: to sign the motion of no confidence in
against him that Fratelli d'Italia has prepared and express a favorable vote on it. Otherwise it is just 'ammuina', but nothing more ".
The League for now is not blanching: "The motion should be read, expressing ourselves first is premature. We do not want the head of hope, but since the government has different forces we would like the policy of Hope to change too", is the statement of the group leader at the Riccardo Molinari room.
In recent days Mario Draghi, questioned on Salvini's harsh criticism of the Minister of Health, has armored him (at least in words): "I told Salvini that I chose Speranza in the government and I have great respect for him".
(Unioneonline / L)
---
---
---
---