the data
Covid, over three million deaths worldwide
Italy sixth in absolute number of deaths, twelfth for victims in relation to the population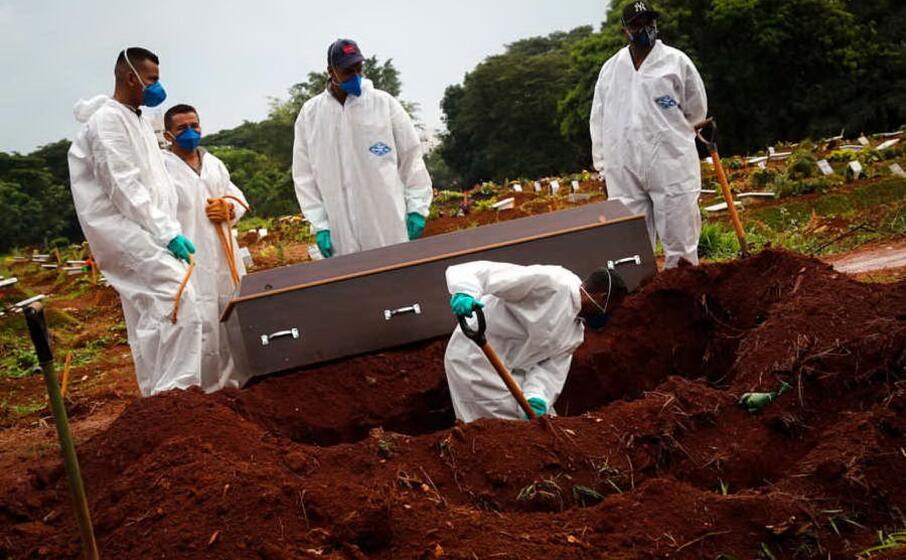 The number of Covid-19 victims worldwide has exceeded the three million mark.
This is what emerges from the counts of Worldometer, a website of statistical data based in the United States translated into 35 different languages.
The deaths caused by the pandemic are 3,011,440, the total infections 140,499,889, the healed 119,320,746.
The active cases are 18,167,703, mostly not serious (99.4%). There are 107,050 patients currently in ctiric conditions.
Of the 122,332,186 resolved cases, 2 percent (3,011,440) had a fatal outcome. Over a million people, WHO confirmed in recent days, have died in Europe.
There are 579,942 victims in the USA, 369,024 in Brazil, 211,693 in Mexico, 175,673 in India, 127,225 in Great Britain, 116,366 in Italy, sixth in this ranking. Followed by Russia, France, Germany and Spain.
If we look at the ranking of deaths per million inhabitants, Italy is twelfth (1,927 deaths per million inhabitants) ahead of the United Kingdom, the United States and Brazil. Lead the little Gibraltar with 2.791, then the Czech Republic, Hungary, San Marino, Bosnia, Montenegro, Bulgaria, Macedonia. Clearly prevalent in Eastern Europe therefore. Over 2 thousand deaths per million inhabitants also Belgium and Slovakia.
(Unioneonline / L)
---
---
---
---