minneapolis
African American killed, agent arrested and taken to cell
Kim Potter will be indicted for second degree murder: he killed Daunte Wright apparently by swapping the gun with the taser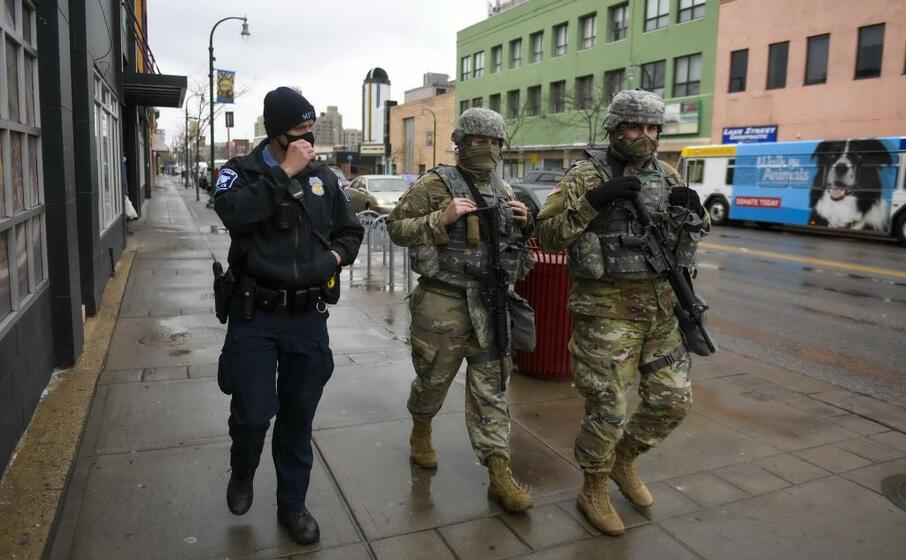 In the aftermath of the third consecutive night of clashes with police in Brooklyn Center, Kim Potter, the officer who killed 20-year-old African American Daunte Wright in Minneapolis after apparently exchanging her pistol for a taser, was arrested and taken to a cell.
She will be indicted for second degree murder. Under the Minnesota Penal Code, a crime occurs when a person "creates unreasonable risks and consciously runs the risk of causing someone's death or serious injury." This was announced by the local prosecutor.
However, tensions remain high in the northern suburb of Minneapolis, despite Kim Potter resigning on Tuesday, along with local police chief Tim Gannon.
Wright had been arrested for his license plate expired, but was then arrested for a pending warrant: "I'll shoot you with the taser! I'll shoot you with the taser! Taser! Taser! Taser!" Shouted the agent, recorded by the body camera . "Damn, I hit him," he hears himself say later.
"I have loved every minute of being a police officer and serving this community to the best of my ability, but I believe it is in the best interest of the community, the police department and my colleagues if I leave immediately," he wrote in the resignation letter. just before Mayor Mike Elliott fired her. "I hope your resignation will bring some calm," the mayor had wished. But it wasn't enough. Hundreds of demonstrators defied curfew for the third consecutive night by gathering in front of the police barracks, protected by concrete barriers and high metal fences, and again throwing firecrackers and stones at the officers.
(Unioneonline / D)
---
---
---
---