the pandemic
The king of Sweden accuses the government: "We have failed in the management of Covid"
"It was a terrible year, the people suffered tremendously and we had many deaths"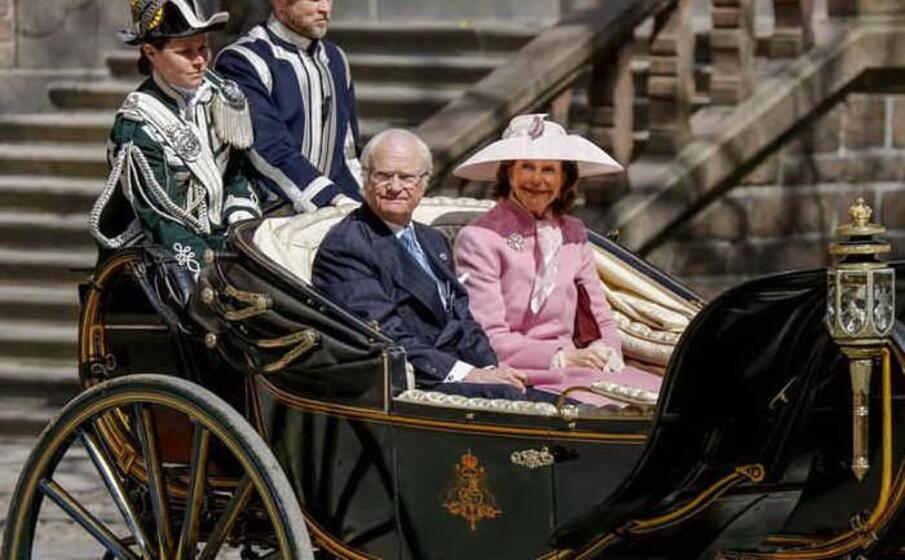 King Charles XVI of Sweden accused the government of failing in the anticoronavirus strategy. Sweden is the only country in the world that has never implemented the lockdown against Covid-19.
"2020 was a terrible year - said the monarch interviewed by on a TV broadcast -. I think we have failed. We have had many deaths and the Swedish people have suffered tremendously".
Sweden has a much higher death rate than its Scandinavian neighbors, who have taken stricter measures against the pandemic.
In total, the country - about 10 million inhabitants - has 350 thousand cases of Covid and 7,800 victims.
"I think we have failed, we have a large number of deaths and this is terrible," said King Charles XVI. When asked if he, 74, is afraid of being infected, he replied: "Of course that's not what I want, but lately the virus has come closer and closer (the king's son and his wife tested positive last month, ed) ".
The Swedish anti-pandemic strategy, developed by the chief epidemiologist Ansers Tegnell, is based on the sense of responsibility of the population. In addition to never having imposed a lockdown, the government has limited itself to issuing recommendations, without providing for sanctions for those who do not follow them. Shops, schools, bars and restaurants in Sweden have never closed, however last week high schools were asked to switch to distance learning.
In the Stockholm Region, the most affected, new guidelines have been published in view of Christmas including avoiding meetings with more than 8 people, meeting outdoors and, if possible, avoiding taking buses and trains.
(Unioneonline / L)
---
---
---
---