Vatican
Sexual abuse of the "Pope's altar boys", the trial begins
Don Gabriele Martinelli, 28, is accused of carnal acts with a seminarian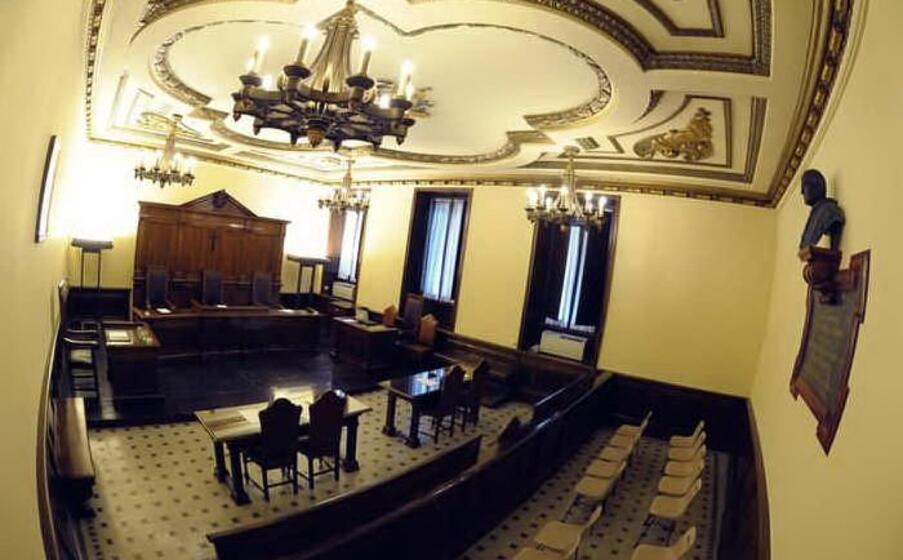 The trial in the Vatican on the alleged abuses committed to the Saint Pius X Preseminary began this morning.
On the dock Don Gabriele Martinelli, now 28, and the former rector of the Preseminary, Don Enrico Radice, 71.
The first is accused of real abuses against a partner a year younger (for facts committed between 2007 and 2012) and the second of having hindered the investigations against the first.
The first hearing lasted eight minutes, the time to read the charges. The second hearing, in which the court will dissolve the reservation on some evidence presented by the defense and will hold interrogations of the accused, has been set for Tuesday 27 October at 2 pm.
"We intend to give as much space as possible to defense", assured the President of the Vatican Court Giuseppe Pignatone.
Don Gabriele Martinelli is accused of "abusing the relationship of trust and authority" he enjoyed in the Pre-Seminary as coordinator and tutor of the seminarians themselves. In particular, he forced the victim LG, one year younger, "to carnal acts, sodomy, oral intercourse, in different times and places", in the same Vatican City State where the Preseminary is located, in Palazzo San Carlo, practically in few steps from Casa Santa Marta (seminarians were normally called as altar boys at the Pope's celebrations).
Since he was "one of the older patrons he used violence and threats". The accusation also speaks of "acts of masturbation carried out on his person and on that of the victim".
The indictment was decided by the Vatican Tribunal on 29 July 2019. Don Enrico Radice, the former rector, is essentially accused of covering up Martinelli, helping him to evade investigations. First, on 3 October 2012, he wrote a letter to the bishop of Como (diocese to which the Preseminary is essentially entrusted), Msgr. Diego Coletti, stating that the accusations against the young seminarian were not true and speaking of 'fumus persecutionis'; the following year he spread "a false letter" from Bishop Coletti himself in which he spoke of Martinelli's imminent priestly ordination.
In the preliminary interrogation of 2018 he finally stated "with absolute certainty" that he had never been aware of "homosexual relationships and acts of lust" within the Preseminary. In practice, the accusation is that of having hindered the investigation.
On October 27 the floor passes to the accused. The President of the Court Giuseppe Pignatone asked the defense of Radice to "better decipher the terms of the trial" by Friday of this week. At the hearing, in addition to the interrogations, the Vatican Tribunal will also dissolve its reservation with respect to the evidence presented.
(Unioneonline / F)
---
---
---
---