United States
Floyd case, Elisabetta Canalis: "Those who protest are writing a page of history"
Exclusive testimony from Los Angeles, one of the US cities on the frontline to ask for "justice" for the 46-year-old African American who died during a police arrest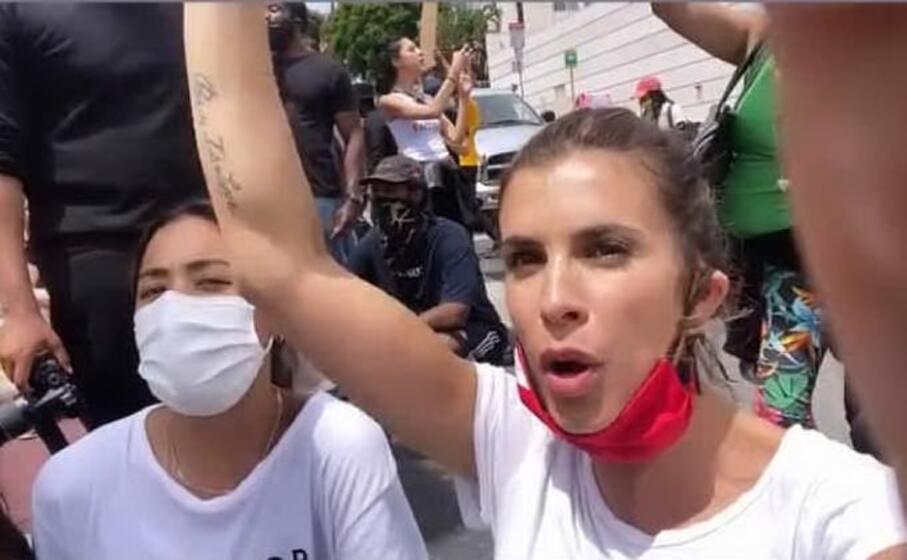 Although the change taking place in the United States is the result of the sacrifice of human lives, I think America is writing one of the most important pages in its history in these days.
Whites, blacks, Latins, Asians: I have never seen so many communities come together and march together for one purpose: to change the violent and brutal methods used by the police. And to ask for the charge of first degree murder against the agent who killed George Floyd and also the indictment of the colleagues who were present (who, just in these hours , received an arrest warrant).
What people expressly ask for is accountability on the part of law enforcement, namely: taking responsibility for the actions committed.
Unfortunately, what happened in Minneapolis is not an isolated case. Before George Floyd, there were Laquan McDonald, Eric Garner, Michael Brown and Sandra Bland. And they are only some of the African Americans who are victims of the violent methods used by the Police, which only in rare cases has paid for the consequences of their actions.
I grew up thinking of America as "The land of the free", and I hope to be able to witness this step forward that must be done starting from now. I have been sure that the peaceful marches of these days have affected much more than the destruction waged by criminal groups.
We saw policemen kneeling in the middle of the street, National Guard soldiers talking to the demonstrators and the police themselves walking side by side with representatives of the Black lives matter movement. These are the images that will go down in history and that will pass on a positive message to our children.
"There can be no peace where there is no justice": this is not only the slogan that I have read on many signs, but an inalienable right that is asked for people of any race, religion and belonging.
Elisabetta Canalis
***
I collected some pictures during the event and I hope they will send you some of what I felt while filming them:
<| VN-1025694-george_floyd_da_los_angeles_il_video_esclusivo_girato_da_elisabet |>
---
---
---
---