the event
Deniers in the streets also in Bergamo: "The pandemic is nonsense"
The "no fear day" in the city most affected by the virus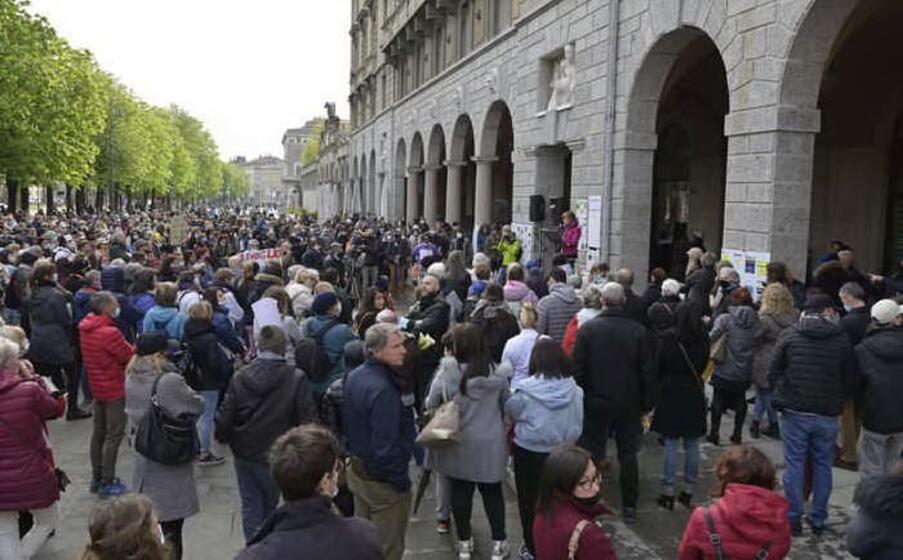 Hundreds of people gathered in the late afternoon today in the center of Bergamo, on the Sentierone, the main pedestrian street of the lower city, as part of the "No fear day".
A bunch of virus deniers of all ages, who have expressed their dissent on the management of the pandemic in the city that has suffered most from Covid.
There were no problems of public order and almost everyone wore a mask, but only to avoid penalties: "Today you will be asked several times to wear the mask, we personally consider it a useless tool", they had anticipated announcing the event.
<| AF-1003374-loop |>
The demonstrators denied the reality of the tragic images and the trucks carrying coffins right from Bergamo. "Freedom of choice", "no vaccination obligation" and "the pandemic is nonsense" are the most common slogans.
All phrases that have certainly not gone unnoticed in a wounded city like Bergamo. Many passersby have distanced themselves from the event.
(Unioneonline / L)
---
---
---
---