friuli
Two hikers were hit by an avalanche
The third member of the expedition was rescued on the wall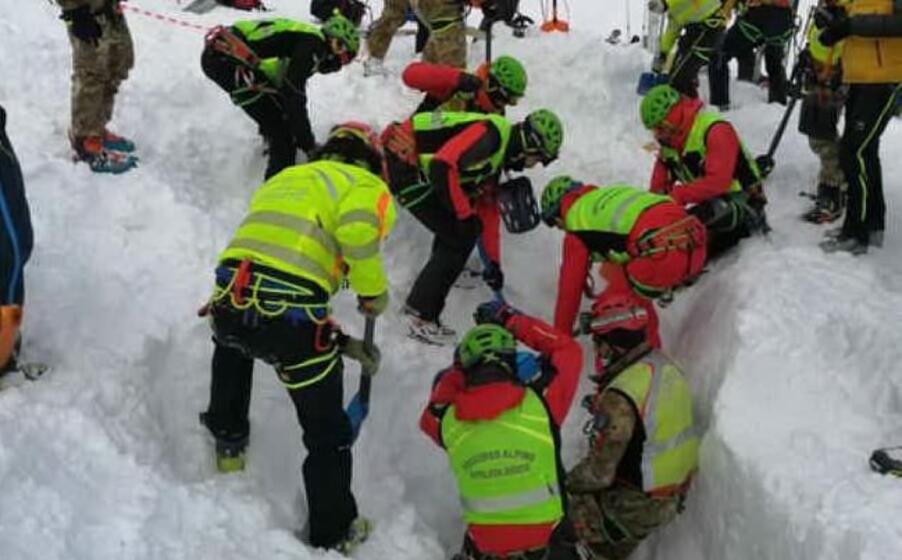 The two hikers hit by an avalanche this morning in the province of Udine were found dead.
It is learned from investigative sources that are shedding light on the causes of the tragedy.
The third component of the expedition was instead only touched by the mass of snow and was rescued on the wall by the technicians of the Alpine Rescue Fvg and the Guardia di Finanza. He doesn't seem to have any problems.
Four aircraft are participating in the rescue mission on the Jof di Montasio. These are the crews of the Fvg medical helicopter, the aircraft of the Civil Protection Fvg and that of the Civil Protection of Pieve di Cadore with avalanche dogs, as well as a helicopter of the Suem di Belluno.
The area was also reached by the specialized technicians of the Guardia di Finanza and the Alpine and speleological rescue of the Cave del Predil station.
The Fire Brigade of the land team of the Tarvisio detachment and the Speleo Alpino Fluviali units of the Provincial Command of Udine are also working on the spot.
The recovery of the bodies of the two sportsmen overwhelmed and killed by the mass of snow are still in progress.
(Unioneonline / F)
---
---
---
---