arezzo
He shot and killed the thief, Pacini will not go to trial
"It's the end of a nightmare", the first words. Salvini: "Good news"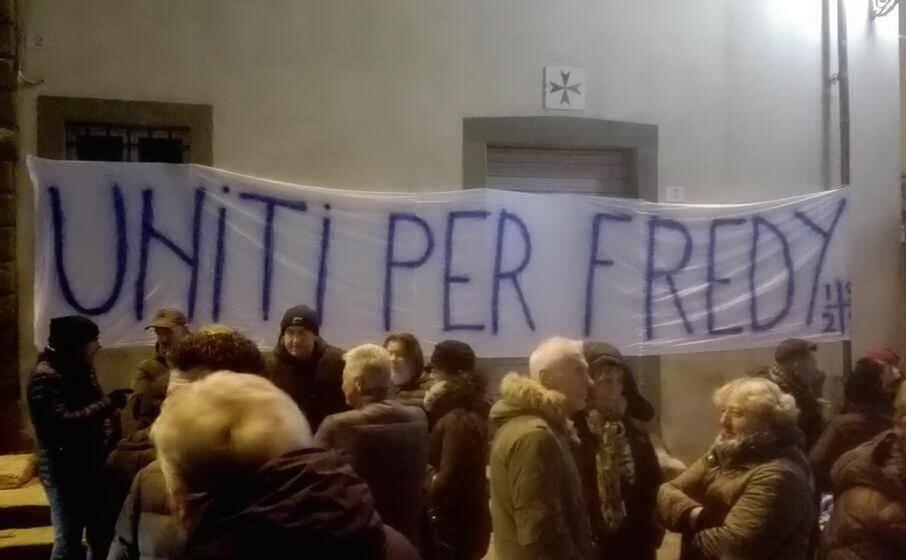 "It is the end of a nightmare even if this story will never end for me. I am still shaken. I understand the gravity of the story but it is important that the judge understood that I could not do otherwise. That night, however, will always remain etched inside me. ".
Thus Fredy Pacini , the 61-year-old tire dealer from Monte San Savino (Arezzo) after learning that he will not go to trial for killing Vitalie Tonjoc Mircea, a 29-year-old Moldovan, who entered the workshop where the defendant slept at night after having suffered multiple thefts. or tempted.
The investigating judge of Arezzo Fabio Lombardo deposited the order with which he accepted the request for archiving presented for the second time by the prosecutor, who had supported the putative legitimate defense. The judge considered that the cause of non-punishment introduced by the new law on legitimate defense, the 36 of 2019, existed. Thus the accusation of manslaughter with culpable excess of self-defense fell.
THE FACTS - According to the reconstructions, that night of November 28 three years ago, the 29-year-old with one more accomplices entered the workshop after the glass door had been broken with a pickaxe. The noise woke Pacini who was sleeping in a loft.
At that point the tire dealer took the gun from the safe, then he would shout and - seeing that the intruder did not go away - he would start shooting, just wanting to "scare him to send him away". Five shots exploded, two that hit the 29-year-old.
For the investigating magistrate Pacini acted "certainly in a reckless and hasty way, culpably exceeding the limits of putative legitimate defense" but in the case in question the state of "serious disturbance deriving from the current dangerous situation" that the new law on legitimate defense has introduced as a cause of non-punishment. For the judge, "it is reasonable that Pacini could have foreseen that, shortly thereafter, he could have found himself in serious danger of his life and that he feared for his safety. In addition, the fact occurred in the middle of the night, in an isolated area and that the police, even if they had been immediately alerted by the alarm system, would not have been able to intervene on the spot for 15-20 minutes ".
"Good news every now and then! Thanks to the new law on legitimate defense wanted by the League, the case has been closed, justice is done", the words of Matteo Salvini. "The case is finally closed" said Giorgia Meloni, president of Fdi who wanted to meet Pacini a year ago "to show him all my solidarity with what he was experiencing after simply defending himself. Today, after a long judicial ordeal, the his innocence. Defense is always legitimate ".
(Unioneonline / D)
---
---
---
---