The story
Farouk Kassam and the terrible months of imprisonment: "Mesina used my story for his own gain"
And on Boe: "I hope he spends his life ahead of him to do better things"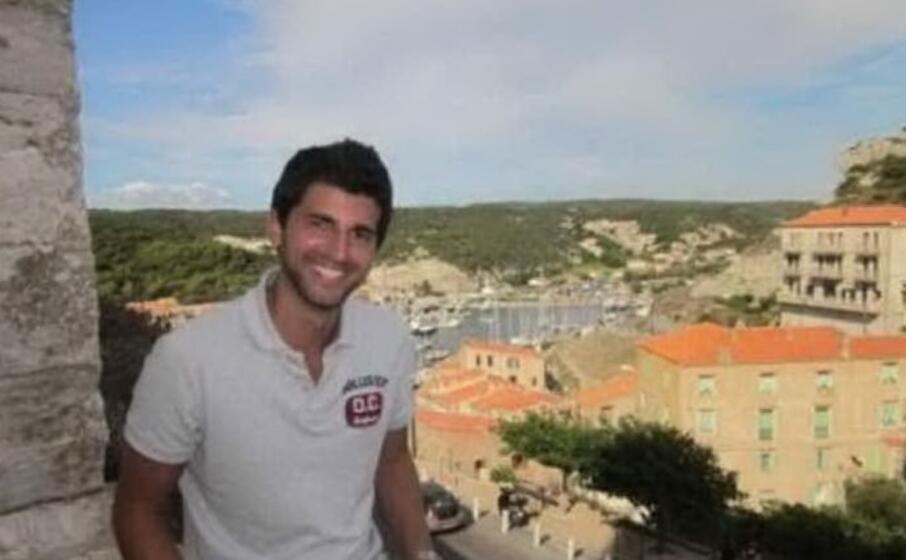 28 years have passed since those terrible six months between January 15th and July 11th 1992. Six months that have marked the life of today's 36-year-old Farouk Kassam forever.
At the time, Farouk was seven years old, and the kidnappers led by the bandit Matteo Boe would have upset his life forever, and on a cold winter evening they rode him from the bed of his villa in Porto Cervo to lock him in a long imprisonment , 177 days long, in the Lula cave, an 18 meter long hole on top of a mountain and lined with limestone due to the great humidity
Yet, he does not hold a grudge for the Sardinians and the island, as he told in a long interview published in the weekly Sette, which also reveals many backstories of the kidnapping so far little known.
"This place is my home - explains Farouk, who is spending the holidays with a group of friends right on the island - I have never made the mistake of denying Sardinia for what happened. It was not this land that hurt me, it is only the place where a serious event took place: but I cannot forget the beauty it gave me and the sweetness of the first years of life ".
<| AF-941251-il_piccolo_farouk_archivio_l_unione_sarda |>
"I've always been back - he adds - except when I was in the United States because of the visa: here I have many friends, I love this nature and as soon as I arrive I take long trips on a raft and walks in the woods, with my drone to shoot from above. ".
His kidnapping took place in his parents' villa in Pantogia, the hill above Porto Cervo, where the family managed the hotel Luci di la Muntagna. And for his release, one of the highest ransoms ever seen for a kidnapping was paid, we are talking about 5 billion and 300 million lire.
In the long story in "Seven", Farouk recalls the terrible moments of imprisonment, immobilized on a bed of leaves and where his legs will become, due to the stillness, "as thin as bread sticks".
"I had to lie down - says Farouk - and turned to one side: I was allowed a single field of vision". And among the violence of his tormentors, that linked to food. "I don't think it was linked to the fact that my father is Muslim, but the only food I was offered - he explains - was porceddu, pork, which I eat but which is very heavy for a 7-year-old child: my waste was reciprocated with lashes on the back ".
<| AF-941248-farouk_kassam_durante_un_sopralluogo_nella_sua_grotta_prigione_ar |>
For him, the days passed endlessly, and he deceived them by drawing a house with a pebble on the wall, the one he probably wanted to return to.
"At a certain point - he continues to Sette - they gave me an unloaded gun, that became my game: I remember whole days handling that weapon in my hands". And then the mice, many, which will make him develop a real phobia for these animals.
Then the story of the left ear mutilated with a scissor by Matteo Boe, the pain and a strong heat that make him slip into a deep sleep. "When I woke up I felt a strong thumping all over the left side of my head," he explains.
And then, again the ears, with the glue poured inside to prevent him from listening to what the kidnappers were saying: the release will take several hours to soak in hot water to get the dirt off him.
Among the consequences of the imprisonment, also decalcified bones and speech difficulties: the doctors who hear Farouk speak on his release speak of "meow".
And when after months he returns to the cave with the investigators, he will leave everyone amazed by starting to meow once inside.
So, a thought about Boe: "I will never be able to forgive and I say this without anger, but with the knowledge that it is not in my capacity. I do not want to meet any of them, I have never felt a sense of closeness to these people: today they have paid their debt to justice, the moral one is another thing. Boe is 60 years old and free: I hope he will spend as much life as he has ahead to do better things ".
And on the fugitive Graziano Mesina: "Mediatically he was very clever to insert himself in my story, but I think he simply used it for some of his own gain: I don't think he got out of prison at the time to save Farouk. Today indifference is unfortunately my only answer ".
(Unioneonline / lc)
---
---
---
---