arson
Car on fire in Porto Torres: "I saw the devil on the wheel"
The testimony of Marco Manunta, the brother of a 24 year old in the sights of the arsonists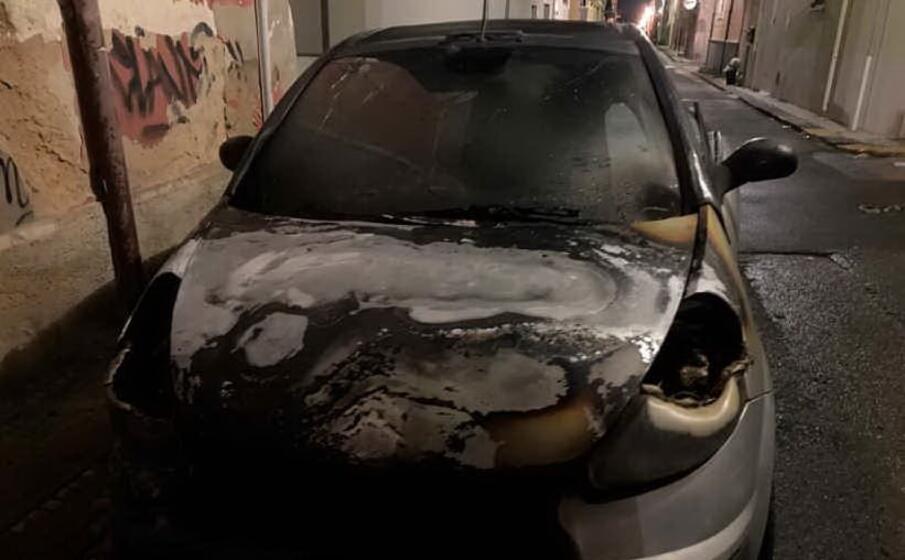 "I saw the little devil under the wheel and tried to remove it with the jacket, but the car had already caught fire."
This would have been the trigger of the fire that last night , shortly after 10 pm, devoured a Citroen C3 owned by a 24-year-old girl, parked in via Angioy at the corner of via Petronia, in the city center of Porto Torres. The first to intervene was the young woman's brother, Marco Manunta, 33, who claims to have seen the fire-ignition product under the right front tire even before the firefighters arrived.
The arsonists would have acted at the stroke of the curfew just when the streets are now deserted and people retreat to their homes.
The flames after wrapping tires and fenders devoured the entire front and destroyed the interior of the car. The 115 squads extinguished the fire trying to limit the damage and avoiding other nearby cars from being hit by the flames.
The fire alarmed the residents rushed to the street, who in fear alarmed the police. Firefighters do not rule out the malicious matrix. The police from the Porto Torres station who rushed to the scene are evaluating the attack trail.
---
---
---
---