the damage
Quartu Sant'Elena, the flower bed pots at the intersection destroyed
The episode took place in the night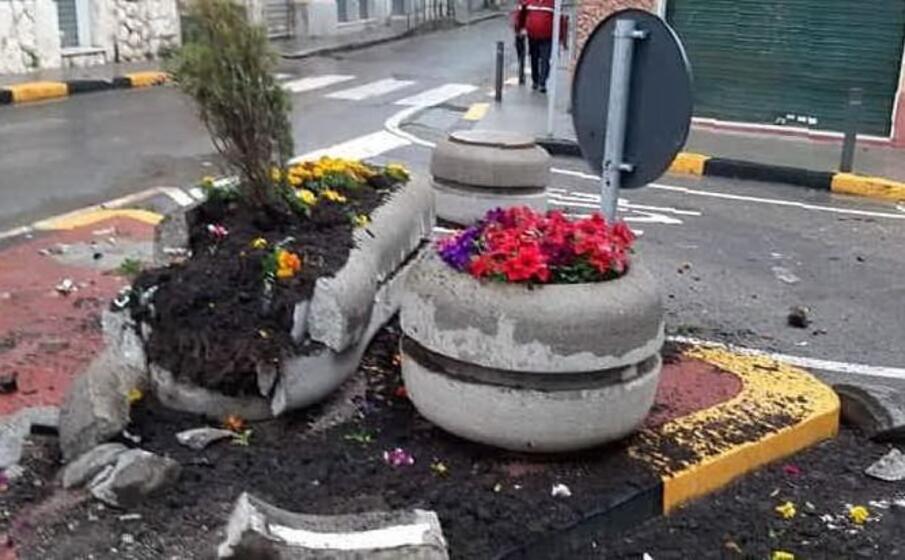 Disturbing episode tonight in Quartu Sant'Elena, near the civic market, in the square of the intersection that separates Corso Vittorio Emanuele from Via La Marmora. Some heavy flower-bed pots have been split open and thrown from their seats. Several debris and even a vase also ended up in the middle of the road.
<| AF-1003250-an overturned_vase_the_sardinian_union_tellini |>
It is difficult to think (but unfortunately not impossible) that all this is the work of the hands of vandals, given above all the weight of the vessels themselves. It is easier to think that it was a car, even a fairly robust one, that hit, for reasons to be ascertained, the traffic divider and hit the vessels in full. Moreover, in support of this hypothesis, there is the discovery in the vicinity, by some municipal workers, of a metal H, perhaps the front inscription of a heavy vehicle.
After the impact, the driver obviously did not stop and continued his race, demonstrating a civic sense equal to zero. In any case, for both hypotheses, the spectacle that the Quartesi found themselves this morning was nothing short of bleak. According to some testimonies, the mayor of Quartu Graziano Milia would be furious for the incident and has already given the order to the workers of the municipality to restore the intersection as soon as possible, bringing it back to its origins.
However, the gravity of the fact remains, on which the carabinieri are also investigating. Great bitterness among the workers of the municipality who had arranged the intersection with great skill and a sense of duty. "Sometimes there are people who deserve nothing - says one of them - It's a pity that for the foolishness of a few the sacrifices of all Quartesi are ruined, who normally show a great civic sense".
---
---
---
---