drug blitz
Fifty kilos of marijuana in the sheepfold, arrested Fonni breeder
The drug recovered in the countryside between Solarussa and Zerfaliu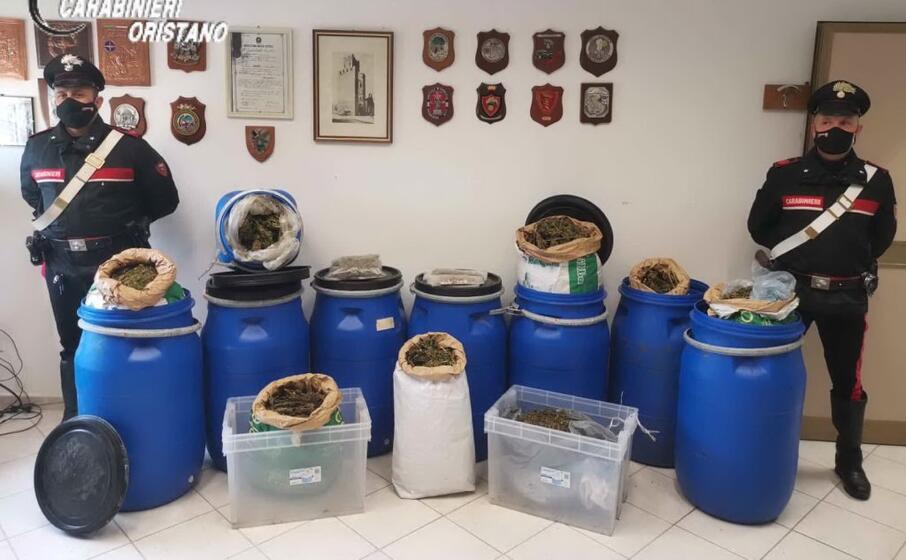 In his fold of "Tanca Sa Cresia", in the countryside between Solarussa and Zerfaliu, he had hidden fifty kilograms of marijuana. The drugs had been placed inside plastic containers and hidden both inside the fold and on the grounds around his company.
Prudence did not help to save the farmer, a 43-year-old from Fonni. The man ended up in prison on charges of detention for the purpose of drug dealing.
The operation of the soldiers of the Solarussa station and of the operational unit of the Compagnia di Oristano, coordinated by captain Francesco Giola, started yesterday morning. The military, with the help of the canine units of the Abbasanta Heliported Squadron of Sardinian Hunters, broke into the fold at the first light of dawn. They surrounded the fold and sifted through the whole area. Without the sniffing of the drug dogs it would have been difficult to discover the hiding place. After a search that lasted almost an hour, the dogs spotted marijuana. The farmer had stored it in various airtight containers, inside the sheepfold and underground in the area intended for grazing the flocks. The carabinieri then seized the drug and transferred the farmer to Massama prison.