Service
Fire prevention and extinguishing, eleven helicopters for Sardinia
The signing of the contract for the awarding of the reconnaissance air service, prevention and suppression of rural and forest fires has been announced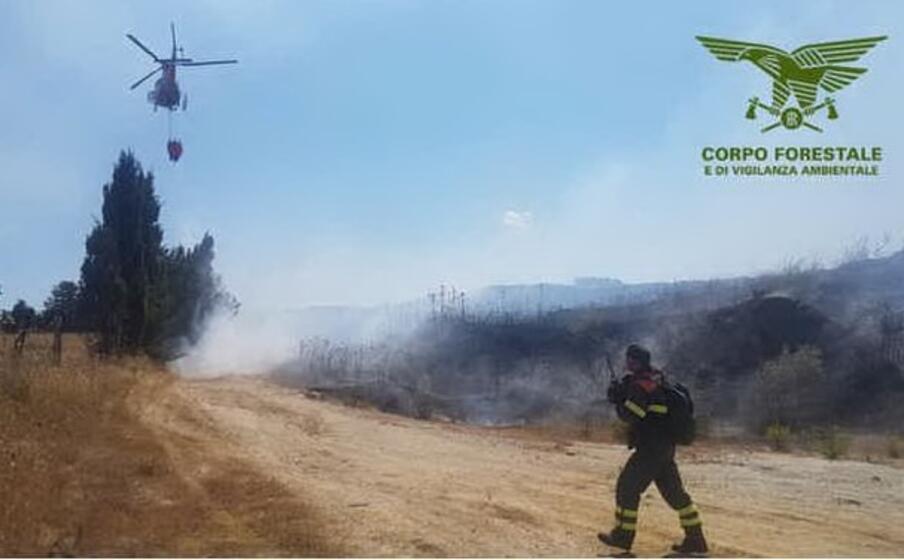 "Every year, in Sardinia, the fire emergency recurs regularly. A serious phenomenon that represents a real calamity for the island, causing considerable damage to the environmental heritage, to goods and to people. Therefore, it is essential to equip oneself with means necessary for fire-fighting, including an adequate air fleet ".
These are the words with which the President of the Region, Christian Solinas, announced the signing of the contract for the assignment of the air service for the reconnaissance, prevention and suppression of rural and forest fires for the three-year period 2021-2023.
The use of eleven helicopters is planned.
The tender was divided into two lots: one for the eleven light vehicles; the other for the provision of the air fire extinguishing service with a heavy helicopter, scheduled from 1 July to 31 August.
"The most important novelty - added the regional councilor for environmental protection, Gianni Lampis - is the year-round deployment of a helicopter, which will carry out civil protection activities, in the helicopter base of Fenosu, able to intervene throughout the regional territory as part of the activities of the Forestry Corps, in particular in the fight against forest fires, which also occur outside the usual period. While, the deployment of the other helicopters will be progressive starting from a minimum deployment of four vehicles, from May to October, up to the maximum deployment with the remaining six vehicles, from June to September, a period characterized by the strong presence of fires, both in terms of number and area covered by the fire ".
The choice of deploying light helicopters is linked to the characteristics of the aircraft, which allow them to operate in strong wind conditions, with a fully loaded speed (5 people plus the pilot) of not less than 180 km / h, an autonomy of two hours and a half and to use a bucket of 900 liters.
The characteristics of the heavy helicopter, on the other hand, allow it to operate in strong wind conditions, with a speed at full load (15 people plus the pilot) of no less than 240 km / h, an autonomy of 2 and a half hours and use a 4,000 liter bucket.
(Unioneonline / vl)
---
---
---
---