United Arab Emirates
"Tourism in recovery": Giacomo Puntel, from Cagliari in Dubai, "in Sardinia? Some mistakes have been made"
Head of Food & Beverage at one of Dubai's most luxurious resorts, the 43-year-old is optimistic about relaunching travel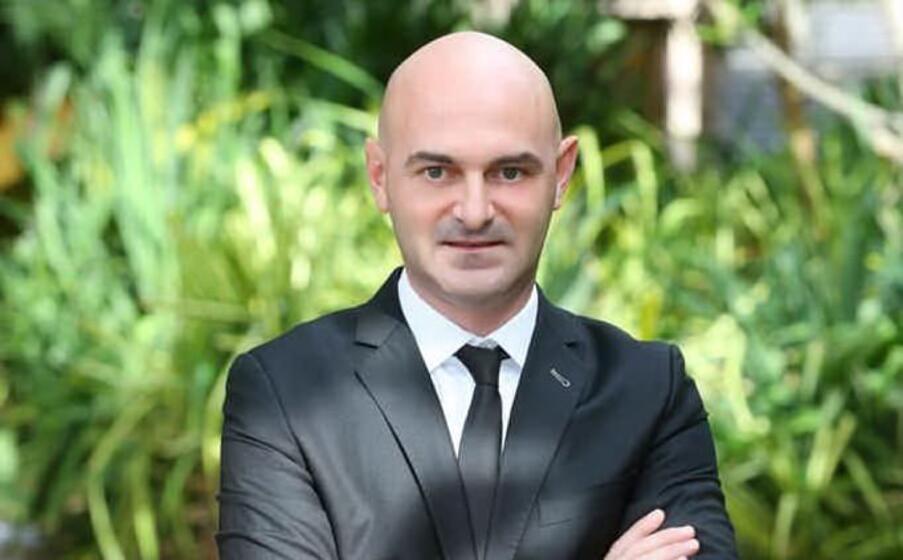 People want to go out, relax, spend time away from home, in short, return to "normal life". Giacomo Puntel, 43 years old from Cagliari, is convinced of this, in charge of the Food & Beverage sector of one of the most luxurious resorts in Dubai, Anantara The Palm, on La Palma Jumeirah. One of the most sumptuous structures located on one of the artificial islands in the shape of a palm tree.
In the Arab Emirates, the total cases of coronavirus, according to the latest available data, are 190 thousand, with 629 deaths and 167 thousand recovered (in Sardinia, to make a comparison, the victims since the beginning of the pandemic, with the toll updated to date, are 644). There the vaccine against Covid-19 has been around for several weeks, and trips for the purchase of the drug produced by the Chinese Sinopharma are not unusual. "You can get it by registering on a site or visiting hospitals that are authorized to administer it", explains Puntel, who appears very optimistic about the near future of the tourism sector: "We are in the recovery phase and the current situation is undoubtedly better than the beginning of the year when, as we all know, the world was brought to its knees by the pandemic. Here in Dubai we are already seeing a recovery in particular for the end of year holidays with tourists from North Eastern countries but also from Europe such as England and Germany ".
What is his feeling?
"Positive, the vaccines have finally arrived and, even if it will take some time, perhaps until mid or late 2021 to have a life a little more 'normal' than it is now, the world will smile again and travel more than before. . It was not an easy year, but the most difficult moments are behind the backs of almost every country in the world ".
Do you feel the desire to return to travel and move freely?
"There is no doubt that there is the desire to get on a plane and take a vacation or go home and see friends, family or switch off after a year like 2020. Tourism has recovered, not yet levels of the previous year but we can say that the printouts show a good trend in terms of business from April onwards ".
Still on the subject of travel, do you find that - from a coronavirus perspective - there are differences between medium-level and high-level tourism?
"There have always been differences, certainly those who today - as before - can afford a trip in Business or First Class run less risk than those who have to travel on a flight of 6 hours or more with an Economy seat".
What are the requirements to enter Dubai right now?
"The government together with the airlines are far ahead in comparison to other nations. There are agreements with most of the European and world countries and every person who arrives in Dubai receives the free tampon before leaving the airport and heading to their destination. final. The result is received in less than 24 hours via message and you can proceed to the holidays as normal, respecting the laws of the local authorities. Dubai can now be considered Covid-free. All the activities have reopened since July ".
Did you also lockdown there?
"Of course, like every country in the world we too had to respect the directives. It was more or less 3 months during which it slowed down at certain times and it was understood that respecting the rules to live better tomorrow was no longer an option but a rule to follow very carefully. Today this is why a city like Dubai can be defined as advanced, those who reside here would never have allowed themselves not to follow the lockdown rules. Which, having read a lot of news from Europe, given that my family is in Cagliari, not many have done ".
Are there any requirements to be respected? Masks, etc ...?
"The mask is currently the only directive of the government when visiting public centers and when walking around the street. The Social Distance in restaurants and in any other business are now rules of the day but the city is back to life in full normality ".
How do Emiratis live these restrictions?
"Like everyone, they follow the rules and they all respect each other".
For hotels and restaurants: who survives who is "stronger" and the others have closed, are they closing or will they close?
"Survives those who managed to manage costs and those who had enough cash flow to overcome these difficult times. Many restaurants have not managed to overcome the lockdown and having not introduced other ways to generate profits, such as free delivery, have had to close their shops. doors forever. Large international companies manage to come out victorious and control costs in different ways, small restaurants have had difficulties ".
Do you already have guests and reservations for these weeks and months?
"The hotel is back to very good and consistent occupancy levels. For the holidays we are in full swing with celebrations in every restaurant and we are very close to sold out."
How are the hotels and restaurants organized?
"There is Social Distance, so restaurant occupancy must respect these rules and operate with a limit of 80%".
What rules is the resort where you work under?
"No particular rules apart from those already set out".
Is there a protocol for hotel employees?
"Every day, all employees have to undergo body temperature checks using infrared detectors. This takes just 2 seconds."
Is the situation in Sardinia following? To make a comparison: until yesterday there have been 634 deaths from Covid, practically the same number in all the Emirates. Are we doing something wrong in the management?
"I follow the situation in Italy and Sardinia very closely and in my opinion, without being or appearing to be the one who seems to know how to manage the situation or teach how to do it, we have made mistakes previously and now they are paying the consequences. Government and Region were more worried about the summer holidays than anything else. Nobody has ever followed the rules imposed by the government, if we had been 'good' all summer and followed the strict rules of Social Distance without crowds, today we would have restaurants open, the children would go to study in the classes and there would be more work and most likely many would not have lost it. We should have reopened with more caution and immediately fined those who did not follow the rules. But we know it well, we Italians are famous all over world for having always done our own thing and always contesting everyone in power. Did we ever think about what we would have done if we were in a position to take decisions in those more difficult stages in March? These were not easy moments and the decisions taken, even if extreme, were the right ones, the problem is that few have followed them ".
---
---
---
---