SAN GIOVANNI SUERGIU
Anna's strength: «I defeated the virus»
Emigrated to Piedmont, she tells of her weeks of struggle in the hospital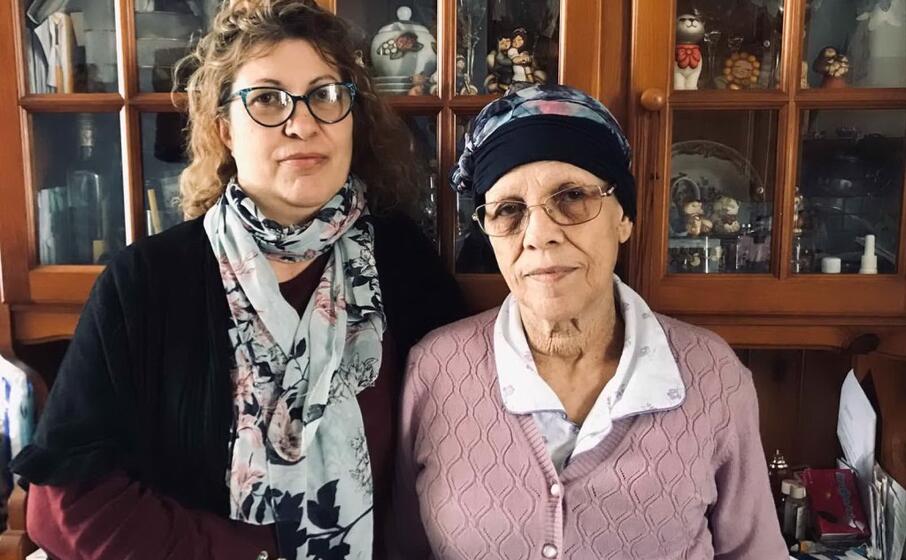 "By my side I saw the other patients die. Most of them were elderly, like me. They went away, one at a time. Alone, in a hospital bed. It was terrible. But I did it. I fought that ugly "beast" and defeated it ».
The nightmare
Anna Cambarau, 79 years old, born in San Giovanni Suergiu, in the heart of Sulcis, and transplanted to Trecate, a municipality about ten kilometers from Novara, for fifty years, tells her story of her battle, conducted and won in a resuscitation room, against the terrible Covid-19, the virus that so many victims are still reaping all over Italy.
The memory of those terrible moments is like a twinge in the heart. From intensive care at the Maggiore Hospital of Charity in Novara, she left only last Saturday, after two weeks of treatment and anguish, to return to the farmhouse where she lives with her daughter Patrizia Bernardi, who does not abandon her for a minute. «It is still very proven, but it is fine. We do everything, even avoiding to follow the news that tell of the pandemic, - he explains - to avoid reliving those moments ». She, grandmother Anna, still struggling with post-hospitalization therapies (which imposed the quarantine on the family), however, has the hard peel, a good Sardinian and sulcitana doc.
Waiting in the village
In the village, in San Giovanni Suergiu, the other daughter Mariolina, married to Pietro Armas, the president of the Pro loco, the two sisters and her brother, as well as many other relatives, are only cheering on her so that she can get back the first possible. 'She had never been to the hospital before. The first time was last January when - adds her daughter - she was diagnosed with breast cancer and had to start the appropriate therapies ". But around the corner, unfortunately, in early April, here is also that sneaky virus, announced by fever, chest pains and difficulty breathing. In a few days her precarious health conditions, initially attributed to heavy cancer treatments, worsened until she was forced to hospital. Shortly thereafter the terrible response: positive to Coronavirus. And the anguish of not being able to do it, as happened to so many elderly acquaintances.
The story
«The first two days have been terrible. I thought I was going to die. In addition to the health care workers and the splendid hospital staff, the care and love of a doctor of Sardinian origin helped me. When I thought I could not do it anymore - says grandma Anna - she said "I took you by the hair, but I saved you". I had made it. Having beaten the virus, on the threshold of 80 years and in my condition, is like a small miracle. Now I'd like to hug that doctor to thank him. I only remember the surname: Pittau. But if I am here I owe it to him and perhaps to that link between Sardinians that unites us in the most difficult moments ». In addition to that steel temper that seems to have protected grandmother Anna from the fearsome virus and the hope of making it that has never left her out of Covid's hell19. And that will now help her to face, with her family, the war that awaits her also against the other evil that unfortunately afflicts her.
Maurizio Locci
---
---
---
---