The work
In Orgosolo a new mural, signed by the Florentine Vieri Piccini
The creation of the Florentine artist in via Emilio Lussu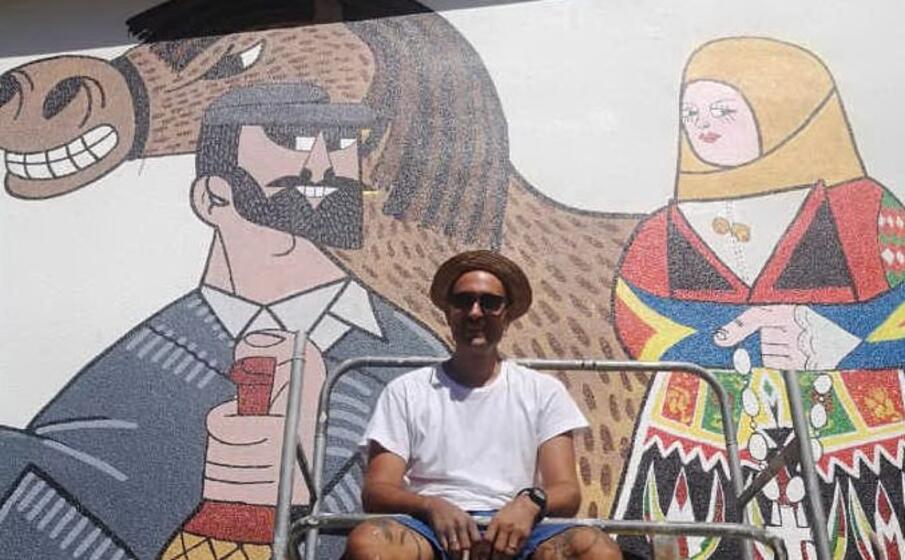 The tradition of murals is renewed in Orgosolo.
In these days the Florentine artist Vieri Piccini, a scholar and lover of the history and culture of Sardinia, was hosted by the hotel Sa 'e Jana in Orgosolo who made a wall that overlooks Via Emilio available to the artist Luxurious
This is how Piccini's work took shape on a vast white surface (about eight square meters), focused on enhancing some aspects of the Orgolese tradition, starting with the splendid female costume, unique for the thousand facets of color it presents.
The mural by Vieri Piccini is characterized precisely by the deep bond with the reality of Orgosolo and is fully inserted in the muralist tradition that in Sardinia (and Orgosolo in particular), since the 1960s, has played a fundamental role in cultural development of the Island.
Vieri Piccini, who trained at the Art Institute of Florence, is the author of numerous interventions carried out in Florence and in other places in Tuscany. This is his first work in Orgosolo in Sardinia and it was also possible thanks to the collaboration started by Piccini with the ACSIT, the Circolo dei Sardi of Florence, at work to promote a school of muralism where, in addition to the practical lessons that will be held in Florence, the organization of operational internships in Sardinia is planned.
(Unioneonline / lc)
---
---
---
---