history
From Sassari to the prestigious work in Athens: "My career as a globetrotter thanks to the University"
Giorgia Cossu, 25, has built her career thanks to the numerous opportunities offered abroad by the Sassari university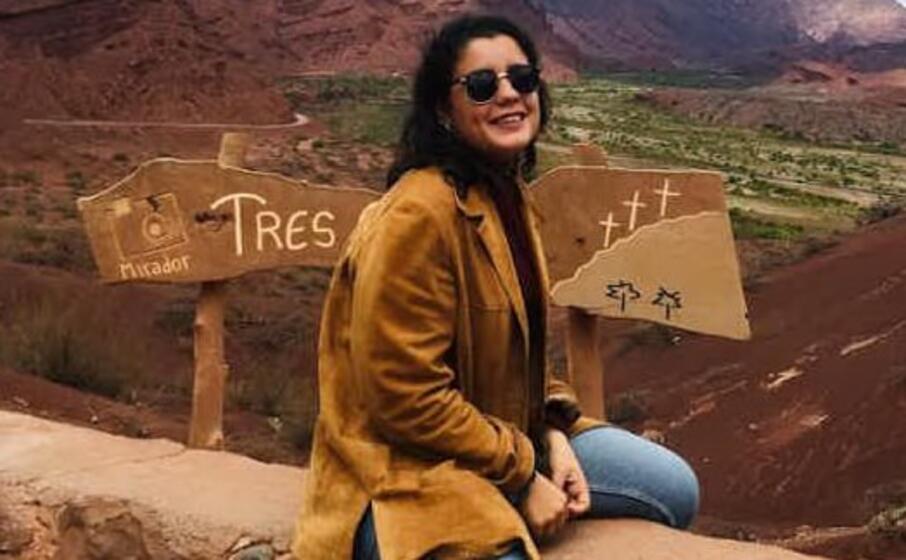 An important job in Athens in the Google Empire, but a professionalism built at the University of Sassari and gained thanks to the many experiences carried out abroad and through the Erasmus programs made available by the Sardinian university.
You are Giorgia Cossu, 25 years old with roots in Sassari. It is a past with long stays in Huelva, Spain, and again in Bucharest, Argentina, and then the landing in Athens.
"In five years of my university career I count five mobility abroad - explains Giorgia -: at my first experience I lived in the insecurity of the typical inhabitant of an island that saw the sea surrounding Sardinia as a protection from everything beyond, today I see this sea as a limit that divides me from a world full of opportunities and wonders, which I can't wait to explore ".
The phrase is also the one that Giorgia inserted at the end of her master's degree thesis in business economics, a milestone reached in December last year and not at all obvious. The first step of her university career was, in fact, a three-year humanities degree in Sciences of cultural tourism obtained in 2016. At that time she was not satisfied with the way she was learning English only on books. "This is why I decided to take advantage of Erasmus, even if taking that step and really leaving was not easy."
<| AF-939490-giorgia_cossu_nel_giorno_della_laurea_magistrale_foto_universit_d |>
Those who have passed there know it: in the beginning there is a great fear of the unknown, the fear of finding yourself traveling alone in a country other than your own, and having to solve all the problems yourself. "But if you overcome this initial block then everything changes: you find security in your own means and from that moment you are sure you can get away with it everywhere".
First stop in Spain, in 2015. "In Huelva I lived with non-Italian roommates - he explains - so I learned Spanish. One of them was an Argentine and we became like sisters. At the same time, I did the tandem in English with Dimitri, a Greek boy who later became my boyfriend. I had to study hard to take the exams. It's not true that you don't study in Erasmus, nobody gives you anything. " In Andalusia, Giorgia stayed six months, then returned to Sassari and graduated with a thesis entitled "The influence of Andalusian Spanish on American Spanish".
"After graduation I decide to do a 3-month post-graduate internship in Athens - continues Giorgia - always on Erasmus mobility. I collaborated with a tour operator who offered active tourism packages. So, I stayed until December 2017 to work for Canon. "
The experience gained in different entrepreneurial realities pushes the protagonist of this story to continue studying, putting herself to the test with a master's degree in Business Economics, always at the University of Sassari: "For me I had a three-year degree in the humanities, the subjects they were complicated. I realized that I needed to fill my gaps. " But even this time Giorgia is not satisfied and from Sassari, in September 2018, she leaves for the University of Bucharest where she manages to integrate the missing knowledge thanks to a study program based on practice rather than theory. She returns to Sassari after 5 months: she only needs three exams to graduate.
"I start working on a thesis on the Business Model of companies and cooperatives with a social vocation operating in tourism, together with my supervisor, Professor Ludovico Marinò, and the co-rapporteur Nicoletta Fadda - continues Giorgia - But I decide to write a part of the thesis abroad ". And this time thanks to the Ulysses program, which is also possible due to the dense network of international activities developed by the Turritan University, Giorgia goes to Cordoba, Argentina, where her inseparable friend Celeste lives, known in Spain and never forgotten. "In South America I worked again in tourism, collaborating with a travel agency and a tour operator. At the end of the internship, job opportunities opened, but I went back to Sassari to graduate ". Not even the time to discuss the thesis - on 12 December 2019 - that Giorgia in the beginning of 2020 stands out again in flight.
The new year starts in the sign of the internship at the Italo-Hellenic Chamber of Commerce in Athens, where Giorgia works to facilitate the import-export relationship between Italian and Hellenic companies. But then Covid gets in the way, so the internship is extended several times and then interrupted. In the end, Giorgia made a trip to Sardinia in May, in the midst of a pandemic, taking advantage of the possibility of re-entry offered to Italian Erasmus students by the International Relations Office of the University of Sassari. But immediately afterwards she left for Athens where a job on Google awaited her, which began in early July.
"I don't rule out going back to Sardinia one day and maybe creating something of my own, but now I need to learn more, to stay out for opportunities that I wouldn't otherwise have. I am grateful to the University of Sassari which allowed me to study and work around the world, changing the course of my life ".
(Unioneonline / lc)
---
---
---
---