The review
"Forest", the wonderful staff of Siro Cugusi in Los Angeles
The exhibition, inaugurated on May 16, is an installation of large oil paintings on canvas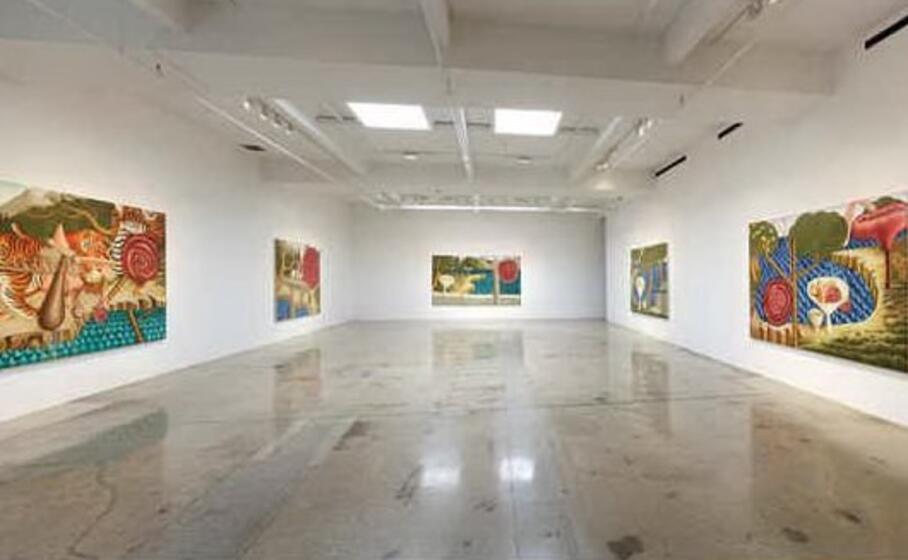 Images, thoughts and works ranging from abstract to figurative, with each work linked to the other in a flow of colors, in an autonomous and personal unknown language, full of archaic and metaphorical meanings.
This is the content of the works of Siro Cugusi, a Sardinian artist from Gavoi who on 13 June concludes a splendid solo exhibition in the prestigious Steve Turner Gallery in Los Angeles.
The exhibition, inaugurated on May 16, is entitled "Forest", an installation of large oil paintings on canvas.
<| AF-925485-un_altra_immagine_della_rassegna_foto_concesse_dall_artista |>
Siro Cugusi was born in Sardinia in 1980 and studied at the Academy of Fine Arts in Sassari. Among the most recent exhibitions, alongside Los Angeles also Santa Cruz de Tenerife with "A sacerful of secrets", Naples with "Aleph", Copenhagen with "Secret Garden", California with "Siro Solo exhibition".
In his works, human bodies, flora, fauna and the mineral world coexist together, not in a rational space but where the laws of nature are turned upside down: an inner sanctuary for human and mythical beings, a place of charm of mystery and sublime delights.
(Unioneonline / lc)
---
---
---
---